Bhabi Ji Ghar Par Hai: Shubhangi Atre Talks About Replacing Shilpa Shinde And How Her Husband Was Wary Of Her Decision
Shubhangi Atre, who replaced Shilpa Shinde as Angoori Bhabhi in Bhabi Ji Ghar Par Hai a few years ago, sheds light on her equation with the latter and why her husband did not want her to take up the role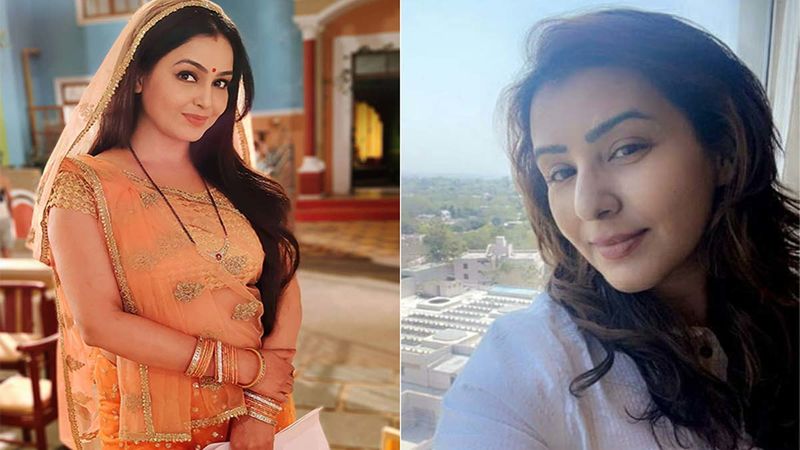 Shubhangi Atre stepped into the shoes of Shilpa Shinde as Angoori Manmohan Tiwari, aka Angoori Bhabhi in Bhabi Ji Ghar Par Hai in March, 2016. In conversation with ETimes, the actress spoke about her experience working in this already popular show, her husband's suggestion to her when she picks a project, and more. She was also quizzed if she ever met Shilpa Shinde. To this, she replied that though they haven't met, there is no rivalry or discomfort between them.
Shubhangi, instead, expressed her wish to meet Shilpa, further praising her for shaping the onscreen character of Angoori Bhabhi so well. She said, "Hum mil nahin paaye hain, but there's no rivalry. There's no discomfort between us. I would love to meet her. She set up the character of Angoori Bhabhi so well. I have put my inputs and taken it forward. The show must go on." Shubhangi said she believes one should move on, if he/she is unhappy with their work. She added that replacements in movies are a common thing, as they take place behind the curtains, unlike TV shows.
"I just believe that if one is sad and unhappy about the work he or she's doing, he/she should move on. Think of it, aren't replacements common in movies, too? It's just that in TV they come into limelight because the show is often in the running unlike in movies when they happen at the time of casting when the cameras haven't yet rolled," added the actress.
Image Source: Instagram/shubhangiaofficial/shilpa_shinde_official