FIR Filed Against Bharti Singh, Comedian Lands In Legal Trouble For Her 'Daadhi Mooch' Joke-DETAILS BELOW!
An FIR has been registered against Bharti Singh at Adampur police station in Jalandhar for her Daadhi Mooch joke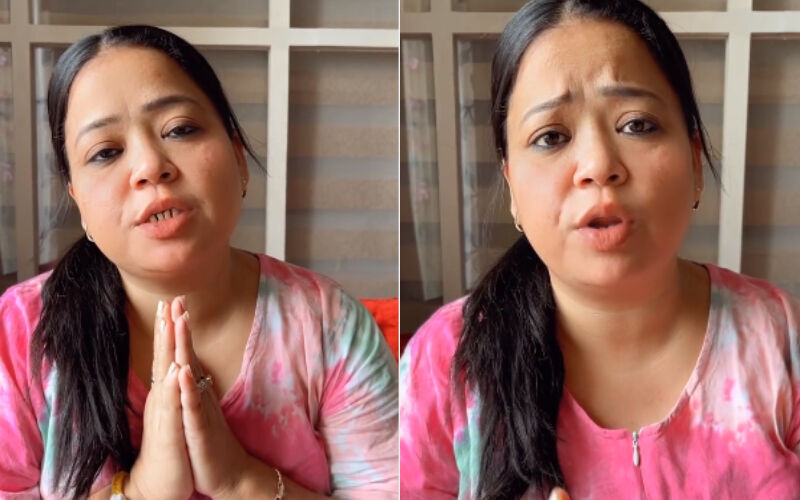 Popular television host Bharti Singh has yet again landed in trouble. In a shocking turn of events, an FIR has been filed against the comedian for hurting the sentiments of the Sikh community with a joke on moustaches and beards, in an old video.

The FIR has been registered against the comedian at Adampur police station in Jalandhar. The case was registered on the complaint of Ravidas Tiger Force chief Jassi Tallan.
As per the latest reports, Bharti Singh has been accused of mocking the Sikh people example of their moustaches and beards in an old video. She has been charged under Section 295-A (deliberate and malicious acts, intended to outrage reli­gious feelings) of the Indian Penal Code, reported ETimes.
Recently, the comedian reacted to the strong criticism she faced for her joke about 'daadi mooch' (beard and moustache) with friend Jasmin Bhasin. Taking to her social media handle, Bharti shared an apology for the viral clip and said that her intentions were not to hurt the religious sentiments of any community.
In the old viral video, Bharti said when you drink milk and put a beard in your mouth, it tastes like sewaiyan. She also talks about men having lice in their beards. The video which also features Jasmin Bhasin has circulated all over on the internet, upsetting the Sikh community for disrespecting beards and moustaches.
Earlier on May 16, Bharti Singh shared a video to clarify that her intentions were to not hurt her. She requested netizens to not misjudge her.
In the video, Bharti apologised and said, "I was doing comedy with my friend but if it has hurt the sentiments of any section, I apologise with folded hands. I am a Punjabi myself, I was born in Amritsar and I'd always respect it. I am a proud Punjabi, too."
On the professional front, Bharti Singh recently wrapped up the shoot for The Khatra Khatra Show.
Image Source: Instagram