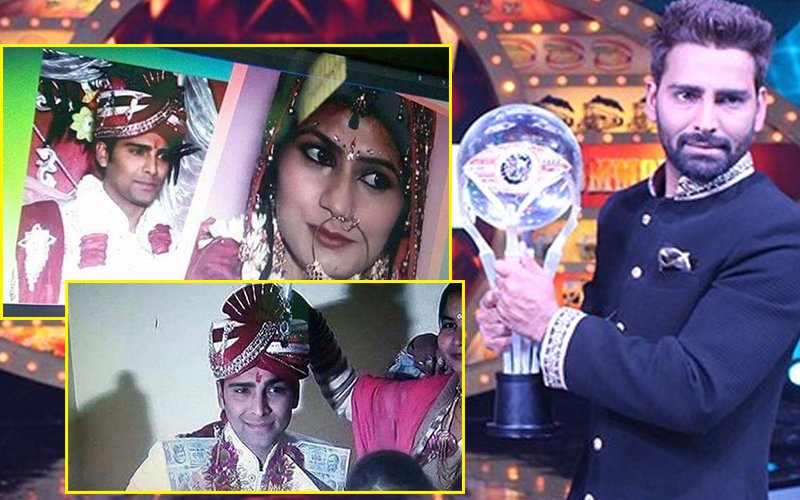 Your browser does not support the video tag.
If you are one of those who was rooting for Manveer Gurjar and Nitibha Kaul's adorable chemistry to blossom into a full-fledged love story, this news is going to shock and disappoint you.

The simple lad from Noida, who won many hearts during his 3-month stint in the Bigg Boss house, is already MARRIED! Yes, you read that right. A video of Manveer's wedding day is going viral where he is seen atop a ceremonial mare making his way to the venue. Take a look: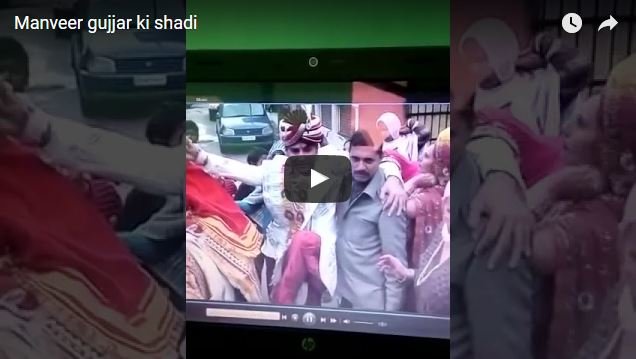 We also stumbled upon a few pictures from D-day, in which he is posing with his wife.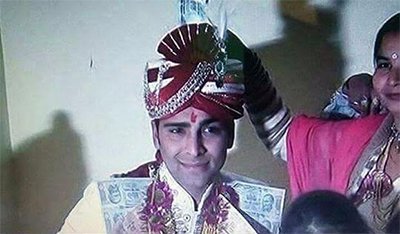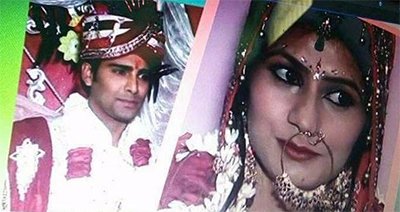 It came as a huge blow to his female fans considering that he didn't mention a thing about his marital status while in the house. In fact, in one of the episodes, he went on to confess that he is DATING someone for the past 3 years.

What's even more surprising is the fact that in a recent interview Manveer's brother and sister-in-law said that Nitibha isn't the kind of wife they are looking for Manveer.

"She should be homely, simple, and somebody whose thoughts match with Manveer, and who respects the elders in the house. We definitely don't want someone like Nitibha. There is nothing homely about her," his sister-in-law said.

We are fine with the friendship between the two. But from family perspective, I don't think she's the right choice. But then, everyone thinks differently," his brother Anoop added.

Manveer too terms his relationship with Nitibha as 'just friends'. "I see my relationship with Nitibha only as a friend. She might have said that she likes me and I like her. Liking is a state of mind. Sometimes you like someone only as a friend. Let's see how things go once we meet. As of now, it's nothing but friendship," Manveer told a leading daily.

What a player!

Image Source: youtube/nimmyarya & Colors