Big Patch-Up: Vikas Gupta & Parth Samthaan Dance The Night Out!
Friends turned foes- Vikas Gupta and Parth Samthaan have an elaborate history of a disturbed equation. However, last night the duo buried the hatchet and partied together...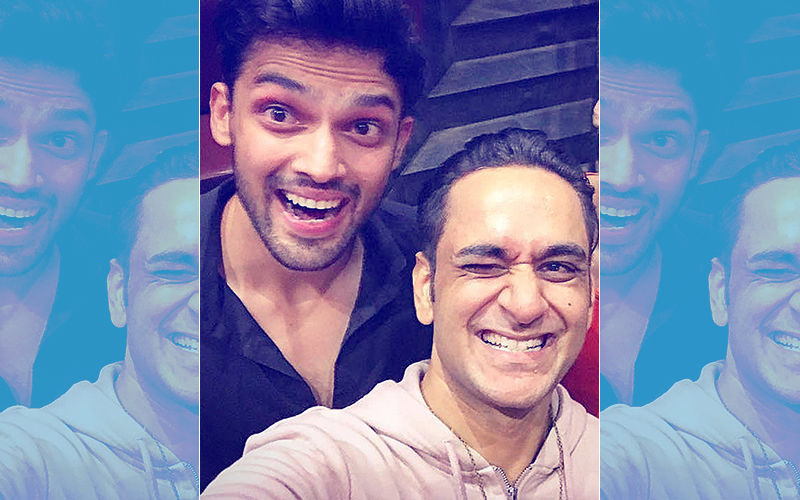 Rumoured to have dated each other, Vikas Gupta and Parth Samthaan have gone through a rough patch in the past. While the latter filed a molestation case against the former, things went quite ugly between the two in public. BUT last night was a big shocker as the duo partied together at Palak Muchhal's brother, Palash Muchhal birthday bash. Here's a video of the two dancing away to glory on the hit Marathi number, Zingaat.
Although last month, Parth clarified that he has forgiven Vikas and has moved on from that episode, Vikas had not opened up about the incident and not expressed his will to forgive and forget until now. But clearly, after seeing the two party together last night, it's evident that there is nothing negative between the two anymore.

Even their friends were extremely happy and surprised to see Vikas and Parth get back to each other. Birthday boy, Palash Muchhal posted Vikas and Parth's picture and wrote on his Insta story, "Spread Positivity, All sorted #moveon"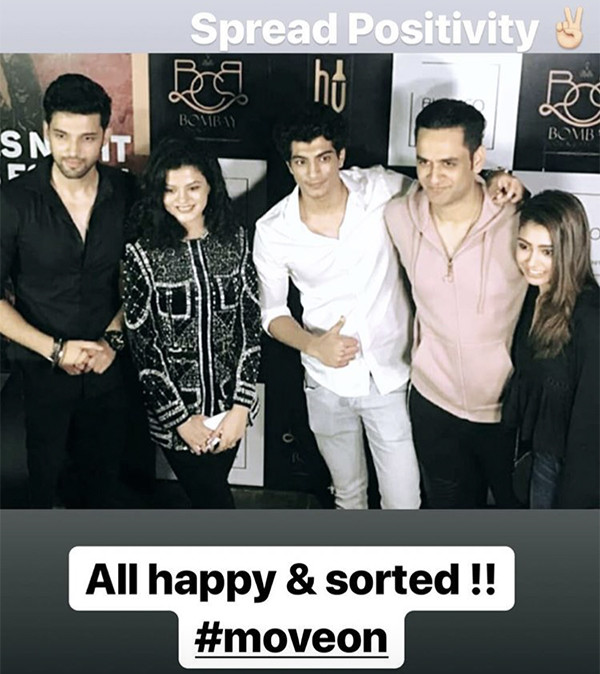 Parth Samthaan And Vikas Gupta Reunite

In fact actor Anushman Malhotra, who was also a part of the bash, took to Instagram to post their picture and captioned it as, "There is so much I have learnt from you and today you again taught me how beautifully to leave negativity behind , to forgive and be a happy human being . You are right keeping anger and negativity only pulls you down. Even if someone has done wrong doesn't mean you do wrong back. An eye for an eye will make the whole world blind. Be a bigger person. To happy and positive times what amazing grace both of you & you look awesome in the picture @lostboyjourneywhat transformation. Happy Birthday @palash_muchhal . You made the unthinkable possible."
Interestingly, Parth Samthaan was in news few months back as he refused to work in any project if Vikas Gupta is associated with it. That time the show in question was Kaisi Yeh Yaariaan 3. Reportedly, before signing the show, Parth made sure that Vikas Gupta, who was associated with the earlier seasons of the show, is not on board for the 3rd instalment. Only after getting an assurance on it, did Parth sign the series. The actor was very firm about not working with Vikas Gupta under any circumstance.

For those who've come in late, Parth Samthaan and Vikas Gupta's equation goes way back in time, when the former alleged Vikas of sexual harassment. Parth had even filed a police case against the ex- Bigg Boss 11 contestant.

But as they say, all's well that ends well.



Image Source: Instagram/@theanshumanmalhotra