Bigg Boss 10, Day 52: Lopamudra BREAKS DOWN; Rohan Treats Omji Like A DOG!
We tell you what will happen in tonight's episode of Bigg Boss 10. The ongoing luxury budget task BB Taxi Stand has brought to light the different avatars of the contestants – challenging old friendships and testing new bonds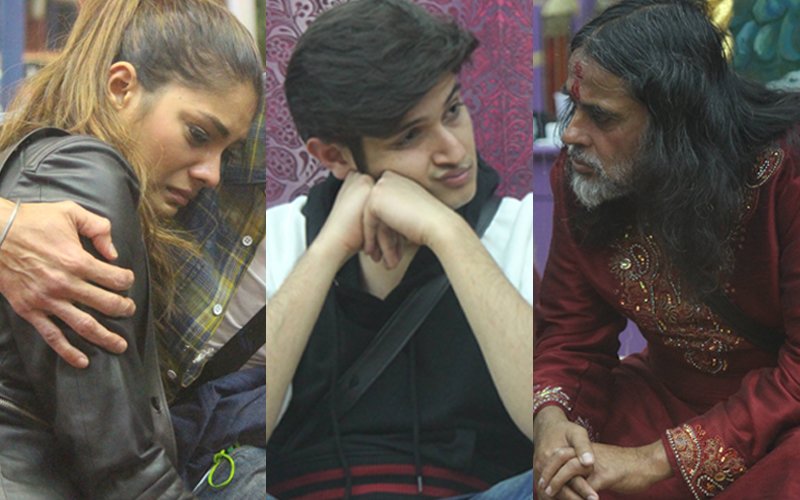 The week's luxury budget task - BB Taxi Stand is surely testing the relationship forged prior to entering the show as well as those formed during the last 50 days. Yesterday, VJ Bani and Gaurav Chopra got into a war of words when Bani asked if Gaurav would hand her his points (
Bigg Boss 10, Day 51: Swamiji URINIATES; VJ Bani And Gaurav Have A BIG SHOWDOWN Dec 6th 2016
).
Today, Bani will once again ask Gaurav to help her so that she may stand a chance at this week's captaincy task. When he doesn't reply in the affirmative immediately, Bani gets pissed and walks away.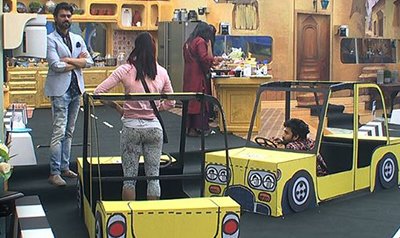 Gaurav vents his frustration to Manveer and Mona telling them that Bani always fails to reciprocate the support he offers her. He goes as far as saying 'Main bina reason ke fassa hua hoon situations mein'. Bani tells Nitibha Kaul that she cares a damn for the task now.
In the washroom area, an argument arises when Priyanka questions the contestants if they bought any food or drinks with them. On scanning through the room, she finds some fruits and accuses Rohan of steling it .Rohan admits that he is keeping quiet and not saying anything to her, but he will willingly give all his points to Manveer but not her.
As the argument continues, Swami Omji butts his nose in, and lashes out at Rohan. When Omji calls him mad and threatens to curse him, Rohan replies that he cares a damn. Rohan calls him a dog and asks him to follow him around.
As the day progresses, Lopa cry that she has misplaced her sash of points. Smelling something fishy, Priyanka sweeps through the washroom area. Gaurav who is present there at the moment, hands her Lopa's bag informing her that Lopa had hidden it. Seeing this, Priyanka confiscates all the points leading to a big spat between the two.
Lopa questions Gaurav why he interfered in her game and also why he is not helping her. Gaurav replies that he won't support her as she b****es about him. Frustrated, Lopa breaks down and says she can't stay in the house any longer.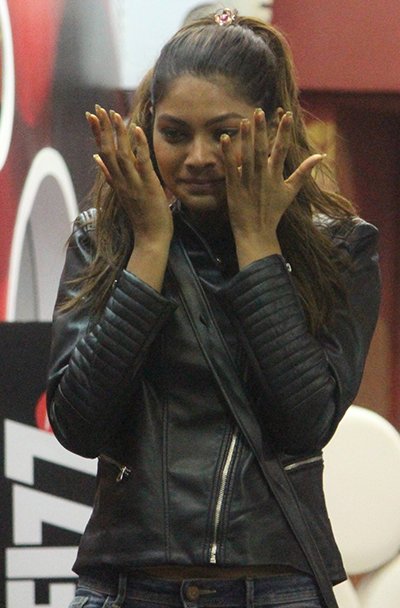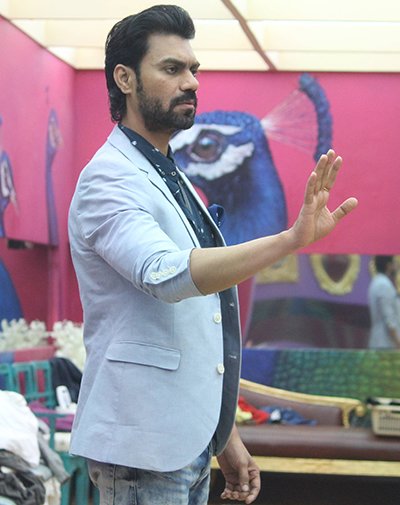 Image Source: colors