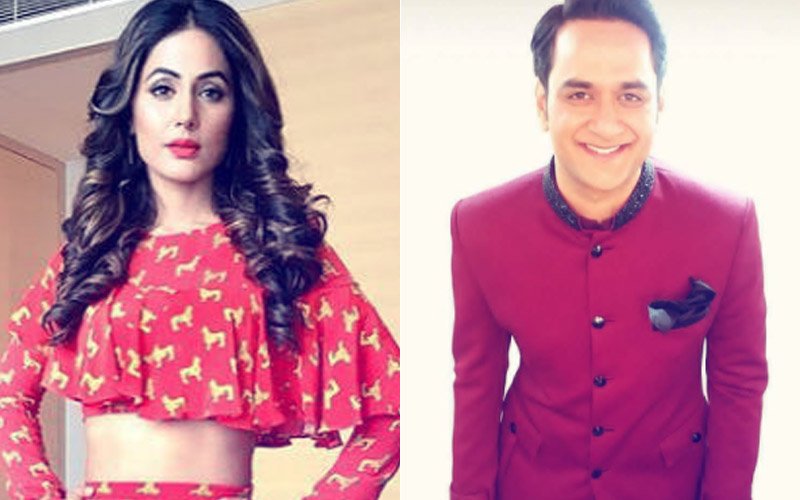 In Sunday's episode of Bigg Boss, Salman Khan was seen having a conversation with the padosi contestants, where he mentioned that the padosis, as a result of their inefficient performance in the secret task assigned to them, have lost a golden chance of gaining immunity.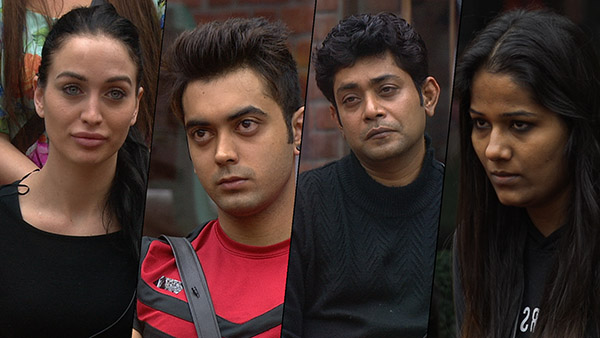 Padosi Contestants In Bigg Boss 11

In tonight's episode, there was a surprise in store for the contestants.One of the padosi contestants - Mehjabi, Sabyasachi, Lucinda or Luv - was to be voted out. Lucinda Nichols is eliminated from the Bigg Boss house.

The surprise eviction takes place in a very interesting 'andaaz'. Flasks with liquid of different colors are assigned to each padosi. Each one of the contestants was seen breaking the flask assigned to the one they wish to evict from the house. This is the first time that padosis were going through the stress of eviction and each one of them had a tough time convincing the 'ghar waale' not to plunge their flask into the drum filled with rocks.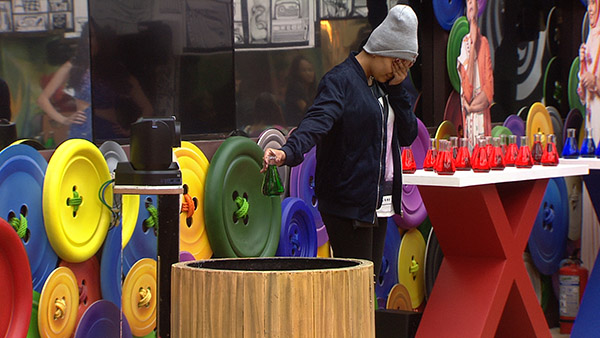 Sapna Breaking The Flask In Bigg Boss 11

As the padosis tried to save themselves from nominations, Akash composed a rap on their dreadful situation. On the other hand, Hina Khan and Vikas Gupta, finally sat together and cleared all their misunderstandings. After many fights, the two had finally decided to sort out their issues earlier. In this episode Vikas tells her that each contestant in the house is trying to put a wedge in their friendship. Vikas suggester that they should pretend to be at each other's necks so that they can understand the game that every other contestant is playing.

Will Hina join hands with Vikas? Well fights is what gets you attention in Bigg Boss and the two may play to the gallery again. SpotboyE.com will keep you posted.
Image Source: Twitter/BiggBoss11