Bigg Boss 11, Day 2: Hina Khan Mops The Floor On Her Birthday; Vikas Gupta Loses His Temper
Here's all which will happen inside the Bigg Boss house today. From controversies to fights, and from new friendships being built to new tasks been decided, the Bigg Boss 11 house will be buzzing with activity tonight. Read on to find out more about Day 2...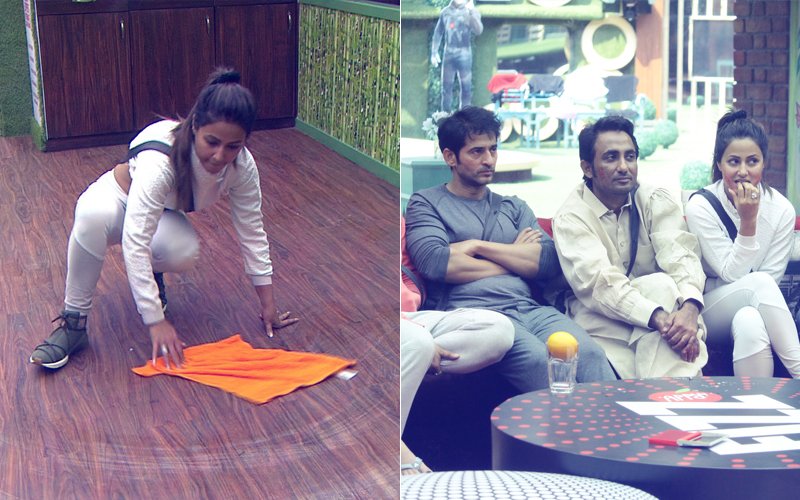 Barely two days into the Bigg Boss house and contestants have started to reveal their true self. The day starts with Hina Khan and Benafsha Soonawala getting a surprise in the true Bigg Boss way. Bringing in their birthday with strangers, Hina and Benafsha are treated to a grand birthday cake.


As the day progresses, Hina is tasked with mopping the floor. In true kaam-wali-bai style, Hina takes on the responsibility of cleaning the bathroom with a pocha – what a way to celebrate your birthday.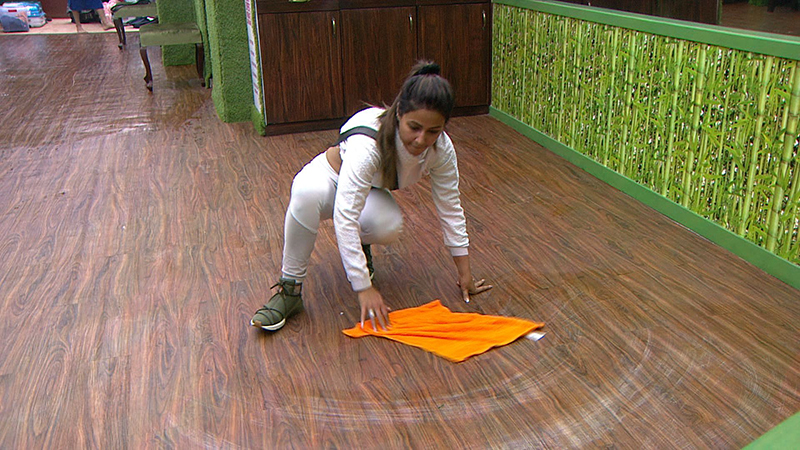 With everyday chores being handled by gharwalas, the padosis are given their first task. Bigg Boss asks them to come together as a family and work on a backstory that binds them all together.
All contestants are in for a huge shock as Bigg Boss announces the first ever nomination of the season. Adding to the winding roads of twists, it is announced that the gharwale have to make this nomination in public with a valid reason supporting their decision. Much will be revealed in this public nomination and contestants will soon realize the worth of keeping their guard up. There is also a face-off between reality show queen Benafasha Soonawala and commoner Jyoti Kumari; with Jyoti telling Benafsha not to order her around and mind her own business.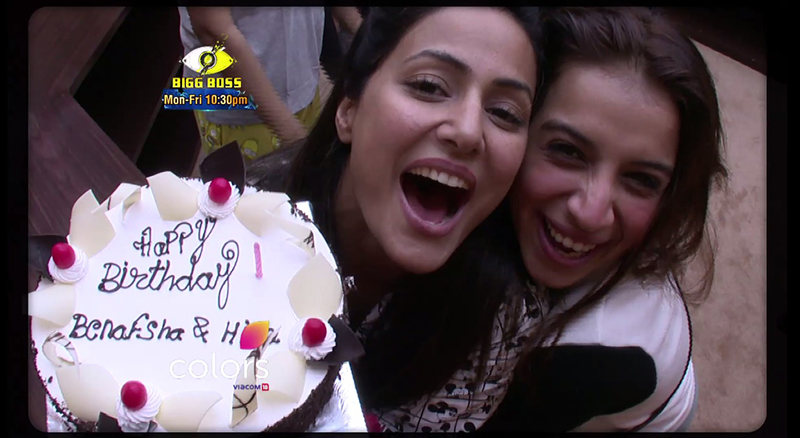 Everyone gathers around the dinner table and a conversation between the contestants lead to Vikas Gupta losing his temper against Akash Anil Dadlani. Things got ugly as Vikas told Akash that he is not fit to be on the show and is commenting on everyone's personal life for attention. Akash is also told that he needs to change his behaviour. Soon, all contestants, barring Shilpa Shinde are against him.
Meanwhile, the padosis are given a special power to turn things around – they have the authority to save one person from nomination and add two people to the nomination roster.