Bigg Boss 11, Day 4: After Vikas Gupta, Shilpa Shinde Now Has A Huge Fight With Hina Khan
The fights aren't stopping inside the Bigg Boss 11 house and now we will see more of the quarrels because Colors has increased the show's running time to one-and-a-half hour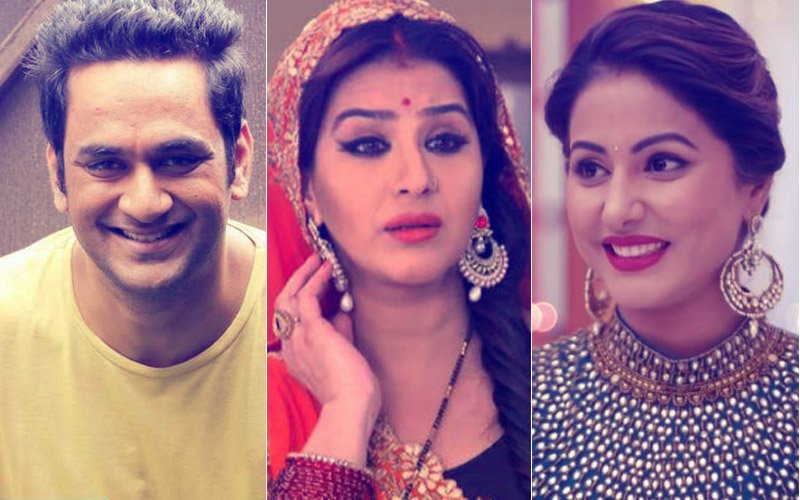 Things are heating up inside the Bigg Boss 11 house. The fight which started between Shilpa Shinde and Vikas Gupta has now spilled over to Hina Khan.



Shilpa keeps on taunting Vikas. Shilpa just keeps following him and teasing him, when he walks away from her.

When the fight finally breaks out, Shilpa abuses Vikas's mother, which enrages him. He makes sure that he doesn't allow Shilpa to sleep. He keeps banging a steel utensil so that there is enough noise to prevent sleep. But others get disturbed too and that's when Vikas stops. However, Vikas steals Shilpa's luggage and hides the bags in various nooks of the Bigg Boss house.



Finally, others try to intervene in this fight. First up was Hina Khan who goes ahead to talk to Shilpa, who was in no mood to listen to her. Because of Shilpa's attitude, Hina has a huge fight with her. It ended with Hina walking out of the room.




Apart from that, the contestants get scared when they see fellow contestant Shivani Durga meditate in the middle of the night. Others start talking about black magic when they see Shivani's antics.




Amidst all this, there is some good news for the fans of the show. Bigg Boss will be extended by half an hour tomorrow, as in Friday Ka Faisla will start airing from 10 pm instead of 10:30 pm. Colors CEO Raj Nayak took to twitter to share the news.



Image Source: Twitter