A few days back, Vikas Gupta blasted Sreesanth, Karanvir Bohra and Dipika Kakar for mocking wild card entrant, Rohit Suchanti's sexuality. He took to social media to share a long post condemning their insensitivity towards the LGBT community. Later, Karanvir's wife, Teejay Sidhu also took to Twitter to slam the housemates, including her husband, for doing so.

Teejay had written in one of the tweets, "I know it was not intentional on KV's part. He is a very sincere, decent human being. He didn't mean to be hurtful & if this topic is raised by Salman, I know KV wd have the grace to apologize. I'm still his nmbr 1 fan, but we have2 help the ppl we love become better people (sic)."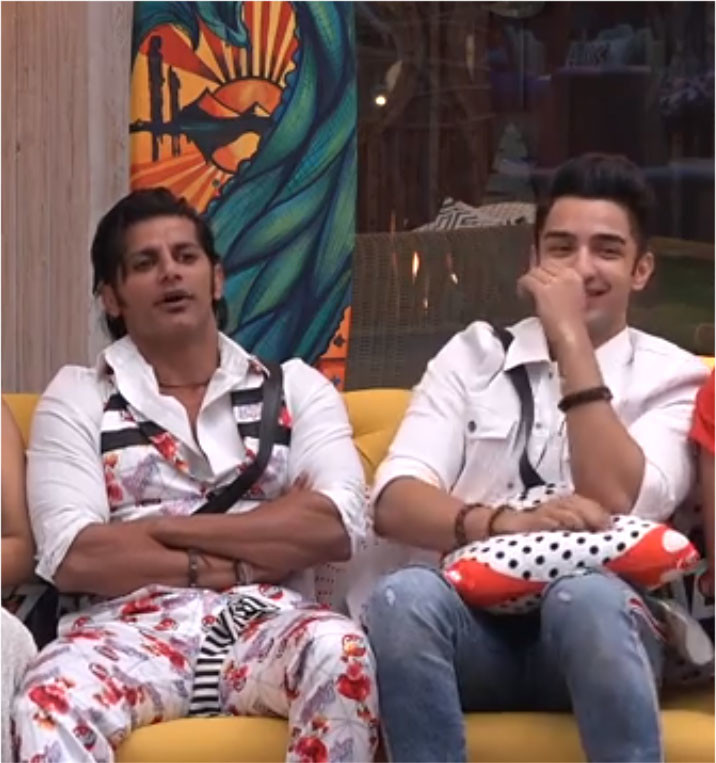 However, yesterday's episode of Weekend Ka Vaar revealed that Karanvir never made fun of Rohit in any way. It was a clear case of faulty editing which made it look like KV was mocking Rohit's sexuality. In fact, he was referring to Srishty Rode's engagement ring while making the fingers gesture (which came across as KV is trying to hint Rohit swings both ways). Teejay Sidhu took to Twitter to post a clip from yesterday's episode and bring out the truth to everyone.


On seeing yesterday's episode, Vikas Gupta too apologised to KV for slamming him. He took to Twitter and wrote, "Here I would like to apologise to @KVBohra the episode that was shown made me and other also believe that KV did participate in the incident but that was not the case . Thankyou @bombaysunshine for standing up for the right always . Lots of love and respect"
Here I would like to apologise to @KVBohra the episode that was shown made me and other also believe that KV did participate in the incident but that was not the case . Thankyou @bombaysunshine for standing up for the right always . Lots of love and respect 😊 https://t.co/FFzmFehloR

— Vikas Gupta (@lostboy54) October 28, 2018
Teejay Sidhu even released a statement clarifying the confusion. It read, "I think out of everyone, I am the most relieved after seeing yesterday's episode of Bigg Boss! Salman Khan brought up the incident of the wildcard entry night, when housemates were making fun of new entrant Rohit's sexuality, where KV was also shown as making inappropriate gestures. It was a shock to me since I know KV so well, and this is so out of character for him! When section 377 came in the news last month, he had even posted on social media he was glad India was moving forward and becoming more accepting! I shared my disappointment on Twitter, since as his wife; it's my job to help correct his thinking, if it feels it's wrong. Also when you are on social media, you have a responsibility to stand up for what's right, even if it means speaking up against your loved ones. It made me sad that KV had become a part of the group mentality, however I still believed if he was shown his mistake, he would own up to it and apologize It turned out that the episode was edited in such a way that the incident was not shown correctly on Tv. I am thrilled KV has proven me wrong and that his name is cleared of this mess. He has proven he really is the good human being that we see on Tv and in real life!"


Image Source: voot/bigboss 12