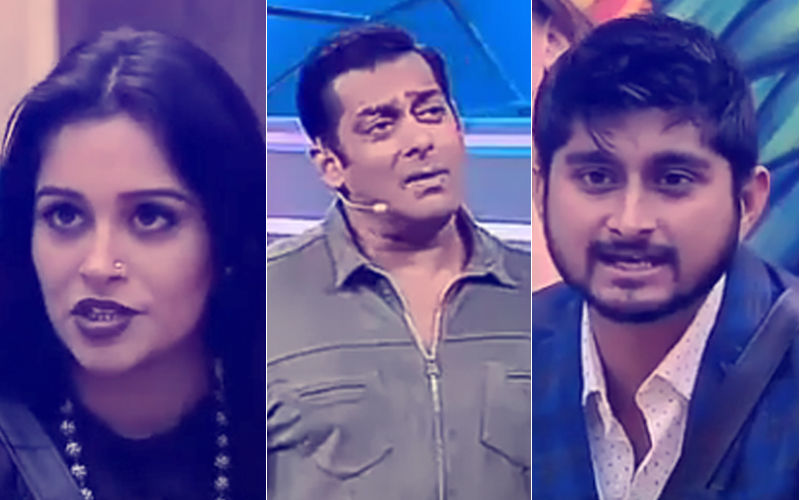 Tonight you will get to witness the first Bigg Boss 12 Weekend Ka Vaar with host Salman Khan. And let us tell you it is not going to be easy for the housemates. As during the first Weekend Ka Vaar episode of this season, Salman will take the contestants' case and ridicule them for their inappropriate behaviour in the first week of their stay in the controversial house.

Here's a promo video of tonight's episode where we can see Salman expressing his disbelief about the housemates' behaviour. The superstar says that it's the first time in the history of Bigg Boss that contestants are behaving this way. He also adds that in spite of mics and cameras being all around, the contestants have no shame and are continuing with their unruly behaviour. Watch the video below:

Like last year, Salman will also follow the tradition of asking housemates about the trouble maker of the week. In the upcoming episode, contestants are asked to name that contestant, who in their opinion has been the 'gunhegaar', of the week. In the video, Dipika is trying to explain Salman that there is a difference in being straightforward and breaking a house rule but Deepak differs and tries to indicate that it is someone's goodness which has led to the current state of housemates.

Well, with this Salman will also disclose the elimination of this week and guess what it has a twist. Even after being upset with the contestants' behaviour, Salman will not send back anyone home as there will be no elimination today. The reason being two contestants- Surbhi and Mittal's elimination in the very first opening episode. But at the same time it will be interesting to see what changes will come in housemates' behaviour after Salman Khan's Vaar.