Bigg Boss 13: Mahira Sharma's Mother BREAKS DOWN About Something Which Happened Inside The House Right After Her Daughter's Eviction- EXCLUSIVE
Mahira Sharma is out of the Bigg Boss 13 house. She is emotional but more than her, it's Mahira's mother, Sania Sharma who is feeling extremely sad about something which happened inside the house after her daughter came out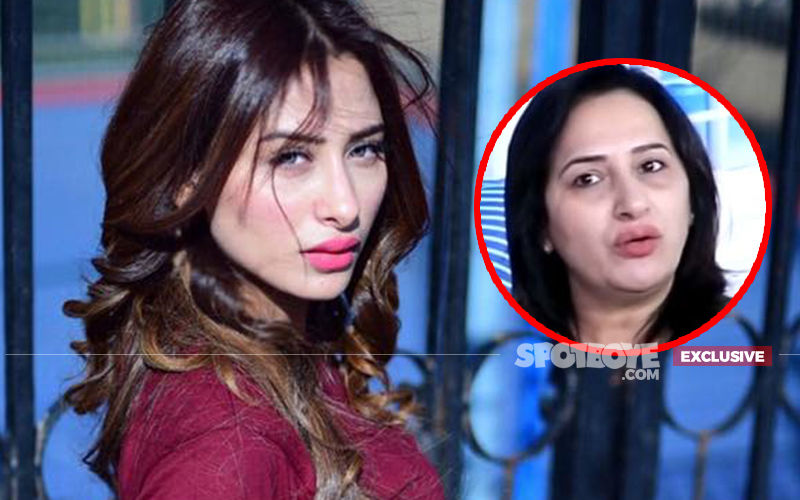 Mahira Sharma's eviction
surely has left her fans disappointed but there is someone who is extremely emotional right now about the Kundali Bhagya actress and that is her mother, Sania Sharma. Of course she is sad about her daughter's elimination but more than that there is something else which is bothering Sania.
We got in touch with Mahira's mother to talk to her about the actress' eviction, but amidst our conversation Sania Sharma drifted towards something which happened inside the house after Mahira left. She got quite emotional and broke down while talking to us about it. Sania has felt bad about makers not showing the AV on Mahira's journey, which they did for the remaining 6 contestants- Sidharth Shukla, Rashami Desai, Azim Riaz, Paras Chhabra, Arti Singh and Shehnaaz Gill.


According to Sania, it would have been great if an AV on Mahira was also made and shown to her before she left the house.
"I didn't feel like watching the episode yesterday after Bigg Boss announced her eviction but I felt worse when they didn't show journey of my daughter like they did for other housemates. It was a 5 minutes AV but that journey clip would have been a lifetime motivation for her. Mahira has played the game really well. Right form being in the kitchen and cooking food to cleaning bathrooms- she has done it all. In spite of being the youngest contender, she managed to win all the tasks and tags. Salman himself made her wear the Dangal medal. Ajay Devgan and Kajol made her wear crown for best Jodi. She recently won mastermind tag. She won the very first task, where she was kept in ice and made Shehnaz the captain," Sania told us in a choked voice. ALSO READ:
Bigg Boss 13: Mahira Sharma's Mother Sania Says, 'I Don't Think Paras Chhabra Is Using My Daughter For The Game'- EXCLUSIVE
Meanwhile, Mahira's mother hasn't met her daughter after her eviction yet, she says, "They haven't sent her back home. In fact, I have not even spoken to her on phone as she is rehearsing for the finale and until her media interactions are not done, she will not be allowed to get in touch with us. I am dying to see her now. I have no regrets that she has been evicted from the season as she has managed to win audience's heart and that's enough for me."
To conclude we asked her now that Mahira is out of the race, who is she rooting for? And Sania replied, "I have always said if not Mahira then I want Sidharth Shukla to win. Also, I will be equally happy if Paras wins as these two have taken good care of my daughter. I am happy that she has earned these relations inside."


Image Source:- instagram/officialmahirasharma