Bigg Boss 13's Aarti Singh REVEALS Her Past Relationships That Ended In DISASTER- EXCLUSIVE
Aarti Singh spoke about her failed relationships when we interviewed the actress post Bigg Boss 13. The actress opined that due to her past love affairs not reaching the altar, she feels she's unlucky in love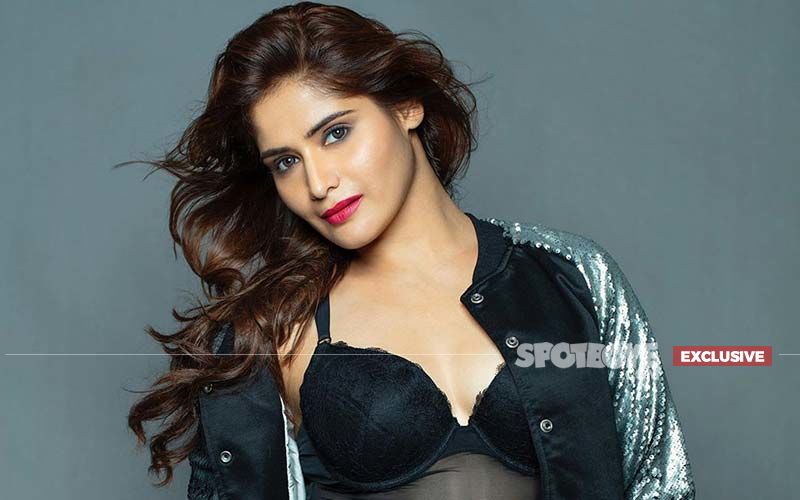 Aarti Singh, the dark horse of Bigg Boss 13 who reached till the Top 5, has returned with a handful of memories from the show. Recently, we spoke to the actress who was also once linked to Sidharth Shukla.
While, she denied dating Shukla ever, she spoke about her past relationships. It all began with us pointing out how Paras Chhabra and Shehnaaz Gill are geared up for their Swayamvar on National TV to which she says that she would never say a yes if the show was offered to her.
Then, she speaks about how due to her failed relationships with men, she feels unlucky in love. "I want to fall in love but I have not been very lucky in love. I have had relationships but nothing ever culminated in marriage, so I feel that maybe love marriage is not meant for me," are her words.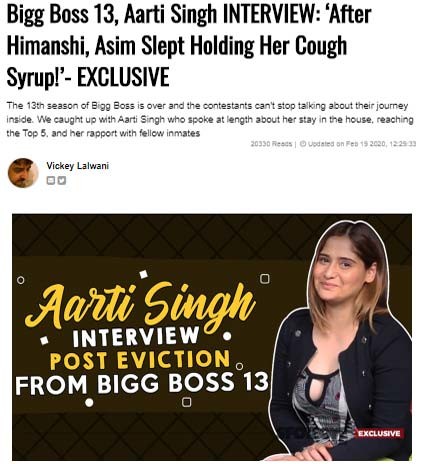 What led to the breakups we ask and Aarti replies, I won't blame the men alone, even girls are at fault. I have been immature several times. Most of the times, it has even been that they had moved on with someone else, while I was with them."
It was indeed shattering for the actress who had also slipped into depression for a year and she says, it was the terrible combination of troubled relationships and no work. Says Aarti, "It was a combo. Aapke life mein koi successful relationship nahi hua hai, aapke paas kaam bhi nahi hai."
However, she is thankful that Bigg Boss happened to her and she reached as far as the finale.
Image Source:-Instagram/artisingh5