Bigg Boss 14: Jasmin Bhasin Breaks Down And Says 'Pagal Ho Gayi Hu Main Yaha'; Aly Goni Requests To Be Called In The Confession Room
In last night's episode of Bigg Boss 14, Jasmin Bhasin had an emotional breakdown as she lost hope for the game. A worried Aly Goni requested to be called in the confession room with her. Read on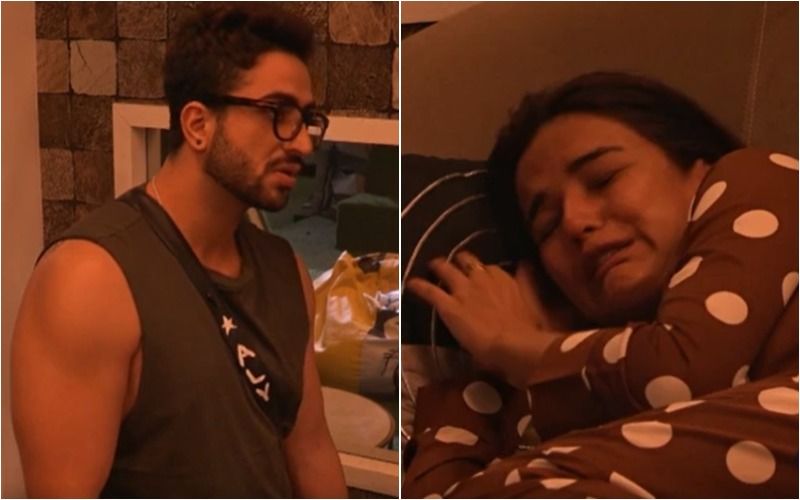 In last night's episode, right from the beginning, we saw Jasmin Bhasin, Aly Goni, Rubina Dilaik and abhinav Shukla wonder why they got nominated, and what instance exactly led up to it. While they were discussing, Sonali Phogat, Arshi Khan, Rakhi Sawant came up to them and started with their own chatter, leaving the four of them irritated. This continued through the day, and Jasmin Bhasin was seen having an emotional breakdown as Jasmin wanted to sleep because she was sick, but the constant chatter from Rakhi, Arshi and Sonali didn't let her sleep.
Jasmin was fed up of this, and began crying while she walked out of the bedroom. She said, "I am fed up with the people here, paagal ho gayi hu main yaha. Kya karu main." Jasmin broke down and said that she cannot go on like this. Aly went and tried consoling her, but having lost hope for the game, Jasmin told Aly, "Aly mujhse nahi ho raha hai." Aly was worried about Jasmin and he said, "Agar nhi hoga tujhse to apan chal denge, bahar nikal jayenge." Jasmin however, insisted that the pressure is part of the game.
However, Aly Goni requested Bigg Boss to call him and Jasmin in the confession room. He said if he isn't called, he will neither sleep, nor let anyone in the house sleep.
Image Source: voot.com