Bigg Boss 14: Rahul Vaidya Defends Aly Goni, Says 'He Wasn't Playing For Me, Wo Dildaar Aadmi Hai'
Bigg Boss 14's Rahul Vaidya reacts to claims that Aly Goni was playing for him. He said Aly is a very real guy, and their energies matched on the show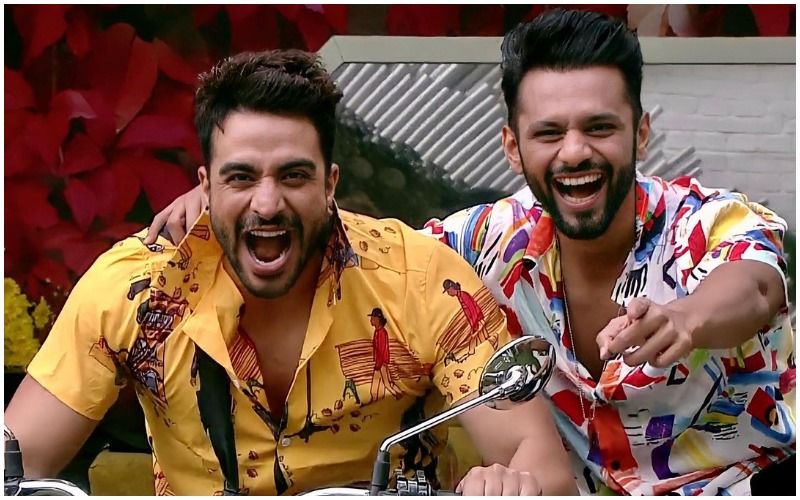 We all saw and loved Rahul Vaidya and Aly Goni's friendship inside the Bigg Boss 14 house. Aly, who had entered the BB14 house for Jasmin Bhasin, soon developed a great friendship with Rahul Vaidya, and their bromance was loved by one and all. Rahul's equation with Jasmin also improved a lot once they got to know each other. Rahul emerged as the first runner-up while Aly Goni was the third runner-up of the reality show. In a recent interview, Rahul Vaidya addressed claims about Aly Goni playing for him.
In an interview with Siddharth Kannan, Rahul was asked about people claiming that Aly Goni actually played for Rahul. Rahul defended Aly and said that he was playing as such, but is rather a very genuine, fun-loving guy. "Nahi, I don't think he is playing but he is a guy like that. Dildaar aadmi hai, fun-loving guy, very real so we could really match, our energies match," said Rahul. Rahul and Jasmin once had a huge fight in the initial days of Bigg Boss 14. Rahul was asked if he has really forgiven Jasmin.
Rahul replied that he has truly forgiven her and in fact, they share a great bond. "She wears footwear that I really liked and I wanted to get it for Disha. We were just recently chatting a few days ago. They are both traveling and I'm waiting for them to return and then we'll all go for dinner," said Rahul.
Image Source: Instagram/Aly Goni