Bigg Boss 14: The Race For Captaincy Is On; Arshi Khan, Manu Punjabi, Eijaz Khan Take The Lead? Find Out
The challengers have entered Bigg Boss 14 and the captaincy task is currently on! Rahul Mahajan, who enters as 'Ek Din Ka Raja' passes on the medal to Eijaz Khan, who then gives it to Manu Punjabi in another round. Who will win the race for captaincy?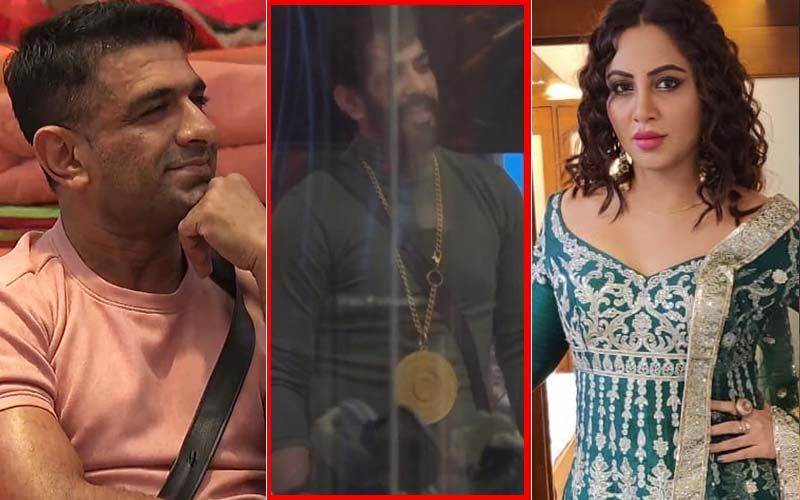 Bigg Boss 14 has suddenly turned much more interesting after former Bigg Boss contestants aka challengers Manu Punjabi, Arshi Khan, Vikas Gupta, Rahul Mahajan, Kashmera Shah entered the BB house. While Rakhi Sawant is currently quarantining, she will be seen on the reality show in a few more days. However, soon after entering, Bigg Boss has already come up with an interesting task for challengers and finalists both. The race for captaincy is currently on, and the contestants are doing their best to win it.
Popular Twitter page 'The Khabri' , which shares Bigg boss updates, has recently tweeted about the captaincy task that is on. Rahul Mahajan had entered as Ek Din Ka Raja, after which he chose Manu as his Vazir and Eijaz as his Senapati. Now, according to the Khabri, in the captaincy task, Raja of the house Rahul Mahajan has a medal that will be passed on to another contestant in each round. In all, there shall be 6 rounds, and whoever has the medal at the end of all 6 rounds will become the captain of the BB house this week, and will thus be safe from nominations.
According to the tweet shared by The Khabri, the medal was first given to Eijaz Khan by Rahul, after which Eijaz then passed it to Manu Punjabi. In another round, Manu then passed it on to Arshi, who gave it back to Eijaz in the next round. Looks like 2 rounds are still remaining until the captain is declared.
Who will become the captain of Bigg Boss 14 this week? We'll just have to wait and find out! Meanwhile, stay tuned to this space for more updates.
Image Source: Twitter/TheRealKhabri, Instagram/Arshi Khan/Eijaz Khan/colorstv