Bigg Boss 15: Afsana Khan On Tearing Akasa Singh's Shirt During A Task, Says, 'Teri B** Toh Uss Din Bhi Dikh Rahi Thi'
Bigg Boss 15's Junglewasis vs Gharwasis task takes a violent turn, Akasa Singh's shirt gets torn by Afsana Khan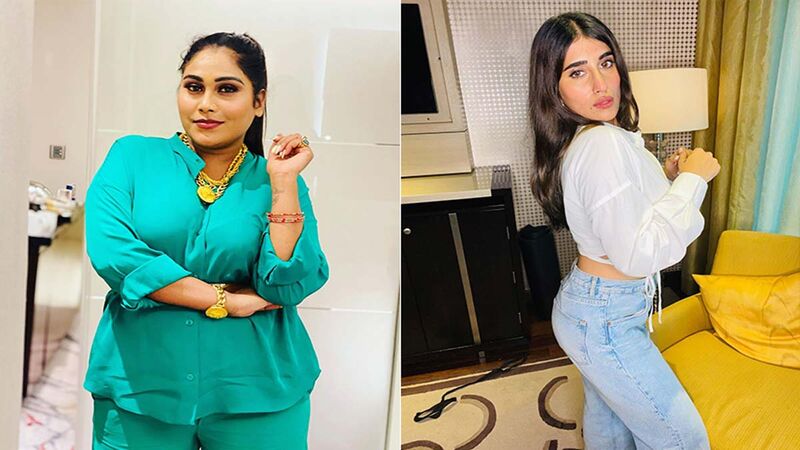 The task between Junglewasis and Gharwasis of Bigg Boss 15 saw a major clash amongst the housemates. Afsana Khan who has been in the headlines for her age and body-shaming comments at Shamita Shetty also got into a tussle with Akasa Singh. During the task, Afsana Khan pulled Akasa's shirt as she ran to collect the map blocks so much so that she unbuttoned Akasa's shirt. Akasa said, "Meri poori shirt khul gayi camera ke saamne." (My shirt has opened in front of the camera).
Shamita who is the Sanchalak of the task demanded Afsana to leave the spot, "Chal nikal nikal" (Leave from here) and, to which Afsana replies, "badtameez aurat" This is followed by Akasa wearing a jacket over her shirt, as she continues to play the task, Afsana kicks her, with Akasa asking her not to tear her clothes, "Afsana, kapde na faad" (Don't tear my clothes). Umar Riaz coming to Akasa's rescue gives her his shirt, while Nishant Bhat asks Afsana why is getting physically violent with people around her.
Akasa cries and tells Shamita the game turning dirty and adds, when she told Afsana her top buttons were open in the front, Afsana responded,"Teri bra toh uss din bhi dikh rahi thi." (your bra was visible even the other day). Afsana further said that two buttons of her shirt were already opened, two more got opened, so what? This got contestants mad at her, Tejasswi Prakash favouring Akasa responds the latter can keep five buttons of her shirt unbuttoned, what's her problem.
Image Source: Instagram/akasasing/itsafsanakhan