Bigg Boss 15: Miesha Iyer And Ieshaan Sehgaal Get Intimate On The Show; 'Angry' Fans Call Them Cheap, Say 'Kuch Toh Sharam Karo'
Fans are disappointed with Miesha Iyer and Ieshaan Sehgaal for making Bigg Boss 15 "cheap" with their growing intimacy.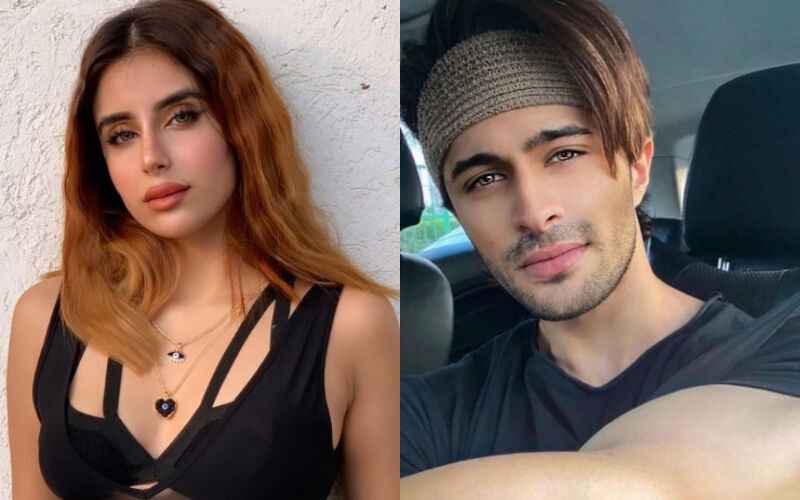 The growing proximity between Miesha Iyer and Ieshaan Sehgaal on Bigg Boss 15 has been hogging all the limelight. With each passing day, both the contestants seem to be getting closer and stronger in their relationship. In the new promo, Miesha and Ieshaan are seen getting intimate in the house. The two can be seen kissing passionately and sleeping together under the same blanket, ignoring all the cameras. Though they are getting a lot of attention for their steamy romance, a section of netizens feel disgusted with them and called them out for making the show look cheap.
Netizens took to Twitter to slam Miesha and Ieshaan saying that that they are making Bigg Boss 15 a cheaper version of Splitsvilla. They also schooled makers for cutting such vulgar promos. Many pointed out that they felt embarrassed watching the show with their families.
One fan of the show tweeted, "#BiggBoss15 are you guys becoming #LoveIsland ? Both #leshaanSehgal & #mieshaiyer are so desparate :/ #colorstv I've to change the channel immediately since my mother was also watching and was so disgusted after seeing the promo . Please make this stop/don't show those scenes!."
Another said, "@BiggBoss we are not here to watch this cringe. This is a family show, stop showing all this as it gets difficult to watch it on tv. Stop promoting cheap n vulgar stuff! How can people be so fake and do all this within a week. Disappointed#BiggBoss15 #BB15."
One of the users also poked fun at Ieshaan, writing, "Imran Hashmi's soul just entered into Ishan sehgal's body O Bhai ye family show hi hai na @ColorsTV ?? #BiggBoss15."
Take a look at more tweets!
Please evict miesha and ishaan immediately
The promo started and they kissed passionately

And remote was in my mom's hand
You can't imagine how embarrassed I was ,it became parent child awkward moment
Bhai ITNA tez to Usain bolt bhi Nahi Hoga .#BiggBoss #BiggBoss15

— Rohit,💥💥 (@HappyRohit19) October 10, 2021



Bigg Boss is being too cheap. It is a family show and people watch it with family. This is just cheap of them to show people kissing on NTV. Due to such things they really miss out many interesting and entertaining things which should be shown in the episode!#BiggBoss15 #BB15

—🧜‍♀️ (@swetractionxx) October 10, 2021



Image Source: Instagram/Miesha Iyer/Ieshaan Sehgaal