Bigg Boss 15 On OTT: Arshi Khan Says, 'Celebrities Enter The House With Promises And Then Act Boring, We Were Called to Spice Up The Last Season'- EXCLUSIVE
Arshi Khan, who has been a regular at Bigg Boss, talks about show's new concept of releasing the show on digital platform before taking it on-air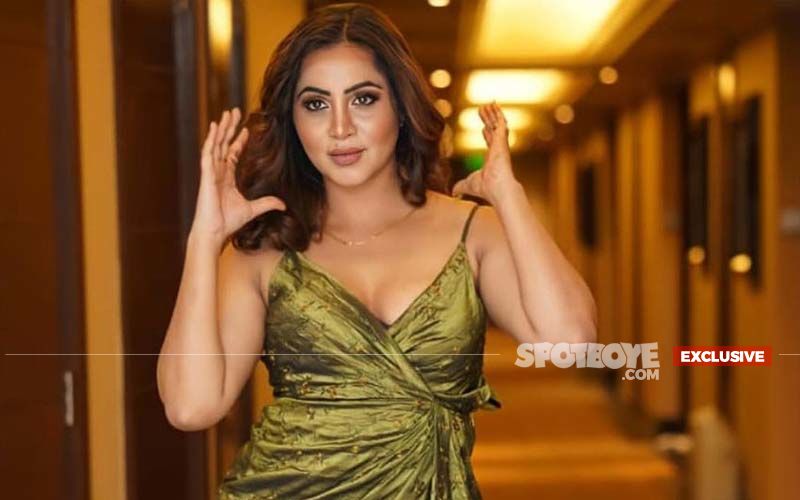 Bigg Boss fame Arshi Khan, who participated in the reality show in season 11, entered the show again last year as a challenger. The actress who is also an ardent follower of Bigg Boss recently spoke to us on the new format of the show. Bigg Boss' upcoming season will launch on OTT (VOOT) six weeks before it will go on air on COLORS TV.
"I read about the new format and found it really interesting. But if it would have aired during lockdown, awam ko bahut maza aata. As now with the unlocking, people are set to get back to work so comparatively, they will get less time. Still, for the ardent fans, they will take out the time for the show somehow. My brother and father, who are a great follower of the show, are already excited," said Arshi. Also read:
Bigg Boss 15: Divya Agarwal To Enter The Reality Show?- EXCLUSIVE
Reacting to the show's new format, Arshi reasoned out why the makers have opted for it. She said, "I understand the need for the makers to do so because people enter the house with lots of promises and desires. But once they enter, they act so boring. Remember the last season, how the makers invited us to spice it up. Contestants have to understand and value the platform. Many people are dying to get in the show. They approach me about how to enter- it's just not the public who keeps messaging and asking on social media but also the celebrities. It's really annoying to see once people enter the show, they act as if Bigg Boss needs them, like they are doing upkar entering the show." Also read:
Salman Khan's Bigg Boss 15 To Launch On OTT: Shweta Tiwari Excited To Be The 'Real Judge Of The Show', Rahul Vaidya And Nikki Tamboli Can't Keep Calm
Earlier, Shweta Tiwari, Rahul Vaidya, Nikki Tamboli and Shefali Jariwala had also shared their reaction to this new concept.
Image source: Instagram/arshikofficial