Bigg Boss 15: Tejasswi Prakash Promises To Help Karan Kundrra Deal With His Anger Issues; Tejran Fans Can't Stop Gushing Over Their Bond -WATCH
Tejasswi Prakash promises to help Karan Kundrra deal with his anger management issues.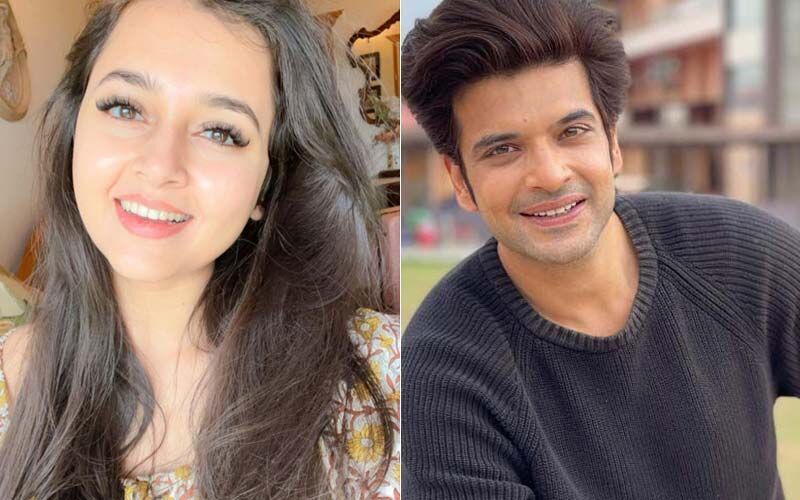 Karan Kundrra and Tejasswi Prakash are two of the most talked-about contestants of Bigg Boss 15. Karan and Tejasswi are winning hearts with their chemistry inside the house. Fans have started shipping them together as 'Tejran'. Recently, Karan and Tejasswi had a heart-to-heart conversation with each other. The 'Yeh Hai Mohabbatein' actor opened up about his feelings for Tejasswi. And it looks like their bond is getting stronger day by day.
The makers of Bigg Boss shared a new promo on Instagram wherein Karan is talking about him struggling with his anger issues. Tejasswi assures him that she'll take care of it whenever it gets out of control. "Whenever you will get angry, I will try to calm you down. You can't let every bl**dy thing affect you. I will keep a watch on you a little more not only in terms of your anger but otherwise," she says. She is also heard saying, 'you have me'.
Recently, Karan confessed that he is fond of Tejasswi. He said, "I am extremely fond of you. Mujhe expression issue hai. I wasn't happy when you went inside the main house. I was even making faces. It took a lot for me to actually say, 'Teju I miss you a lot.' It might have happened that we have never spoken, but I have a problem in expressing my emotions."
Reacting to this, Tejasswi said, "When I was upset, you didn't do anything about it. I am not saying that you should be caring and all, but as a courtesy, you should at least ask." To this, Karan said, "Notice, whenever there is any commotion happening, I am always there to see that if you are ok. You be you. So I am telling you this that I need to be given rights. So now that you know, I will be there for you."