Bigg Boss 15: Umar Riaz And Ieshaan Sehgaal Get Into A Nasty Argument On Nomination Day
In the latest promo, the makers give a glimpse of the first nomination special inside the Bigg Boss house.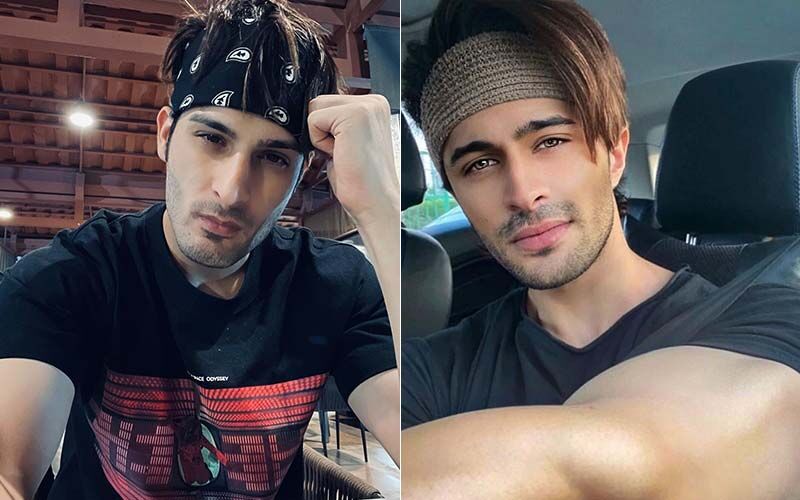 It's just been over a week since the premiere of Bigg Boss 15 and the audience has already begun witnessing epic drama on the popular television show. The makers are all set to feature the power-packed Monday night on the show -- the first nomination special. In the episode, separate groups of two persons each will be asked to choose who to nominate from other groups of two.
Umar Riaz and Jay Bhanushali will then get into an argument. From the looks of it, Umar Riaz wants to save Akasa Singh while Jay is more inclined towards Miesha Iyer.
Umar says he does not like players who adopt means like fake love angle to go ahead on the show. Jay says he does not like Akasa.
Umar and Ieshaan Sehgaal will then have an argument over this, in which the former will call him a "Ghatiya Aadmi" for starting this whole love drama with Miesha Iyer.

In the new promo, Ieshaan is heard saying, "Teen din mein pyaar mohabbat hogayi, aisa bakwaas nahin bola tune?" Umar replies, "Aisa tune bola mujhe wo game khel rahi hai."
Sehgaal denies this allegation and is seen yelling in the house whereas Umar is firm on his statement. Ieshaan even calls him a liar for making that statement. "Tu batayega mujhe ki meri pyaar mohabbat hai ya nahin?" he says.
All in all, a power-packed Monday!
Miesha and Ieshaan had earlier admitted that they like each other. And in the latest promo, we saw the two stealing a steamy kiss on camera that left the netizens in shock.
Image Source: Instagram/umarriazz91ieshaan_sehgaal