Bigg Boss 16: MC Stan Went To Girlfriend Buba's House With 40 People For Marriage Proposal, Told Her Mom 'Izzat Se Dedo Haath Nhi Toh Bhaga Ke Leke Jaunga'
Rapper MC Stan reveals how he was turned away by his girlfriend's mother after he went to her house with 40 people to ask her hand for marriage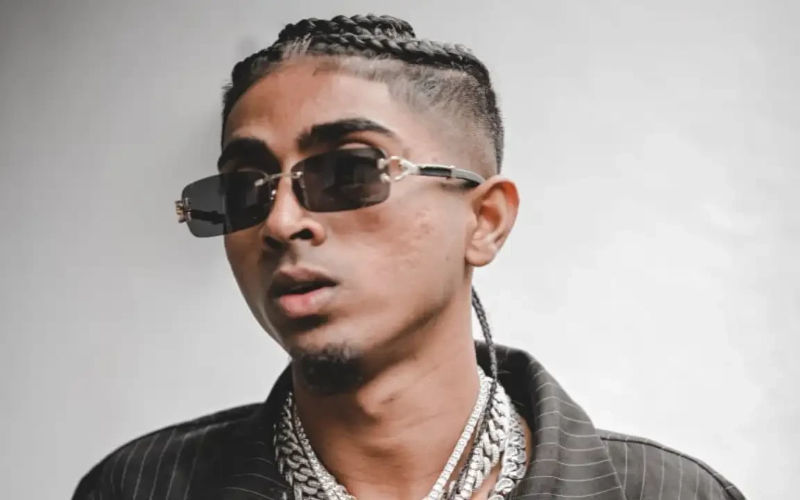 In the recent episode of 'Bigg Boss 16', rapper MC Stan opened up about visiting his girlfriend Buba's house for a marriage proposal. He revealed to his co-contestants that he went to her house with 40 people along with several cars following him to talk to her mother but she got offended and showed him the gate. Stan made this shocking revelation after Priyanka Chahar Choudhary asked him about his girlfriend and if he met her parents.
The rapper said in Hindi his usual style, "Gaye they na hum log rishta lekar…gangster log (jokes)…Hummer wamar sab line se lagaya sab… 30-40 log neeche ruke…log puche 'kya hogya?' Bole, 'koi nahi wo rishta dalne aaye." He also revealed he climbed the stairs of his girlfriend's house and onlookers were making his videos. MC Stan then told her mom, "Tumhari beti ko bhaga ke leke jaunga, izzat mein de dalo haath, nahi kya." To this, his girlfriend's mother said, "was like, 'arey kaun hai ye? Mom dad ke leke aaona tum, aisa kya, kaun hai ye log. Aaj ke baad humare ghar pe nahi aana tum."
ALSO READ: WHAT! MC Stan QUITS Bigg Boss 16? Walks Out Of The House After Salman Khan Says, 'Jaan Hai Toh Chale Jao, Gate Khol Rahe Hai Hum'
MC Stan ended by saying, "Acha karne gaya tha galat hogya, cheeze bouth kharab hogai thi uske baad but ab thik hai."
Meanwhile, Anam Shaikh aka Buba sent MC Stan a gift in the latest Weekend Ka Vaar episode as the rapper was feeling low and wanted to leave the house. He told the host Salma Khan, "Mera mann sahi mein nahi lag raha, sir." Later, the actor asked Tina Datta to give him the gift Buba sent for him. To note, MC Stan has been grabbing eyeballs for his sense of style and for his oh-so-expensive clothes. He recently wore the most expensive outfit ever on the show as he rocked a Louis Vuitton jacket worth a whopping Rs. 4.5 lakh. The rapper is undoubtedly making style statements on Bigg Boss 16.