Bigg Boss 16: Sajid Khan's Verbal Abuse Towards Gautam Vig And His Mother Leaves Netizens Fuming! – Read Tweets
Sajid Khan hurled insults at Gautam Vig after the actor chose to give up the entire ration of the Bigg Boss house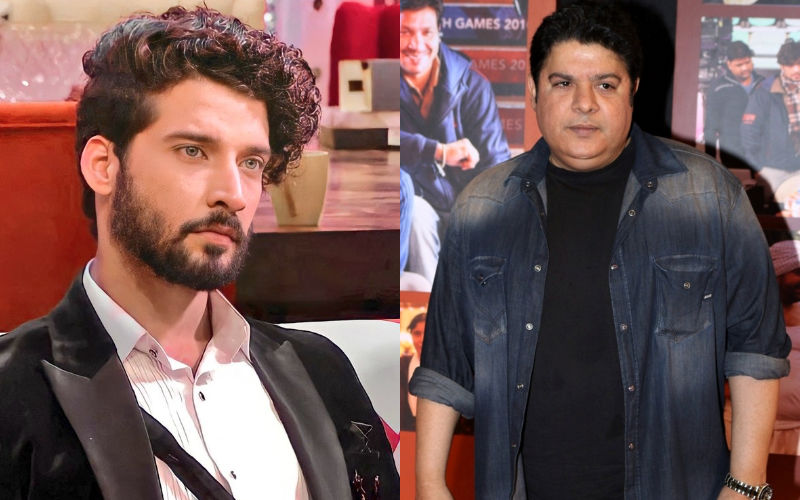 Salman Khan's reality show, Bigg Boss 16, has been trending on social media ever since they announced their contestants. The audience has been very invested in the on-going game and they do not shy away from expressing their views on Twitter. Their most recent topic of discussion is Sajid Khan. The filmmaker, who has been under the scrutiny of the public ever since his name popped up in the MeToo Movement, has managed to piss off the audience again.
In a recent episode, it was seen that Salman Khan had given Gautam Vig a task. The contestant had to give up the entire ration of the house in order to become the captain. It put him in a tough spot, but after being hesitant initially, he decided to sacrifice the ration. This left all the contestants upset. While everyone voiced their anger and told him how it was unfair of him to do so, it was Sajid's reaction that caught the attention of the audience. Not only did he verbally abuse the actor and his mother left, right and centre, but the filmmaker's body language also suggested he wanted to physically harm him. ALSO READ: Bigg Boss 16: Gautam Vig SACRIFICES Ration Of Whole House To Be The Captain; Sajid Khan Curses Him; Netizen Says 'Gautam Ko Mentally Torture Mat Karo'
Netizens bashed the Humshakal's director for using foul language in the house and condemned him for insulting Gautam's parents too. One fan wrote, "Sajid is showing his true colors now, he had put on such a nice face for the show so that the audience can redeem his reputation. But we aren't foolish, you are just another entitled director who is becoming ugly when deprived of food." ALSO READ: Bigg Boss 16: Devoleena Bhattacharjee Extends SUPPORT To Gautam Vig After Sajid Khan ABUSES Him And His Mother- Read To Know
Other Twitterati wrote, "The Behaviour Of #SajidKhan Towards #GautamVig was unacceptable shows him middle finger, Unnecessary Bashing left a Huge Impact On Gautam, Hesitate to take Decision & speak For himself #SoundaryaSharma made food 4 All HMs washed the dishes Truly stand by His side Hat's Off." Another said, "I didn't appreciate #SajidKhan & #MCStan's comment ki "Mard ka baccha hota toh palat ke Gali deta #GautamSinghVig " Does abusing makes people man enough?! I'm glad #GautamVig inke jaisa mard nahi hai phir!! He is better than them!!"
Check out the tweets below:
Even tough, the captaincy task has saved Gautam from elimination and given him the immunity from being nominated, if Sajid's reaction is something to go by the audience will soon have to see a retaliation planned by the other contestants.

Image Source: Twitter