Bigg Boss OTT: Akshara Singh Says Shamita Shetty Is As Old As Her Mom; Calls Her 'Maasi' After A Heated Argument
Akshara Singh said that Shamita Shetty is as old as her mother, and called her 'maasi' (aunt) after a heated argument over food, in the latest episode of Bigg Boss OTT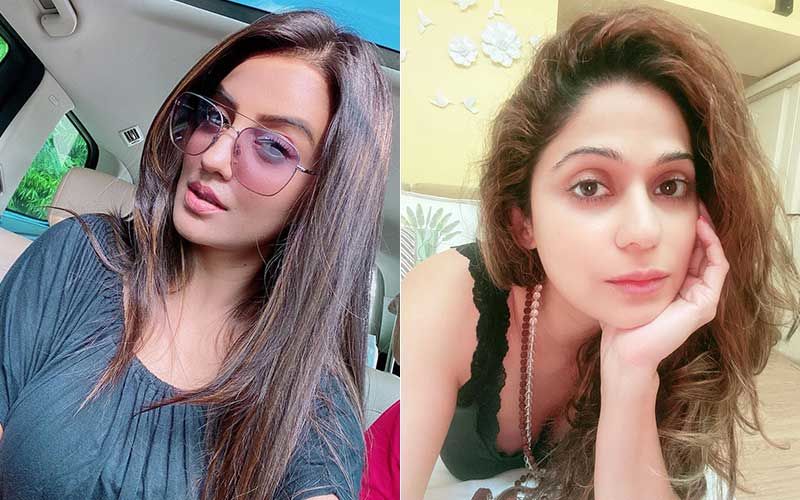 Bigg Boss OTT is getting interesting day by day. As the contestants settle in, the drama, nasty fights and arguments have commenced. Amidst all the drama and fights in the Bigg Boss house, Bhojpuri actress Akshara Singh has grabbed the spotlight for her outburst. She got into an argument with Shamita Shetty over a 'granola bar'. And then, one thing led to another. Akshara, who has been portraying herself as a calm and composed person, lost her cool on all the contestants, including Shetty.
Akshara Singh said that Shamita Shetty is as old as her mother, and called Shamita Shetty 'maasi' (aunty), in the latest episode of Bigg Boss OTT. Akshara commented about co-contestant Shamita's age after a heated argument over food. Akshara, during a conversation with Urfi Javed reportedly called Shetty 'maasi'. She even expressed her surprise over Shamita being in her early 40s, considering how long she has been working. Singh told Urfi that 'maasi' is the perfect way to describe Shetty. Later, Urfi and Singh enjoyed a good laugh.
After the argument, Akshara Singh said that Shamita should keep her 'hi-fi' attitude to herself. She went on to mock Shetty and accused her of having starry airs. She reportedly said, "Chaar line English ka bol liya toh apne aap ko hi-fi samjhne lage... yahan par Hindi bolna chahiye English bolne ka koi kaam nahi hai... (She thinks she's better than everyone else just because she can speak English. There's no place for English here. We are supposed to speak in Hindi)."
During an earlier episode, Shamita, who can only consume gluten-free products, had asked the housemates to stay away from the food items, like a 'granola bar', which had been sent in only for her and singer Neha Bhasin. Shamita was seen informing Akshara politely.
Image source: Instagram/Akshara Singh, Shamita Shetty