Bigg Boss OTT Finale: Raqesh Bapat's Sister Sheetal On His Journey Inside The House, 'It Feels Proud To See Raqesh Challenge Himself And Reach This Far'- EXCLUSIVE
Raqesh Bapat sister Sheetal shares her excitement on him reaching to the finale of Bigg Boss OTT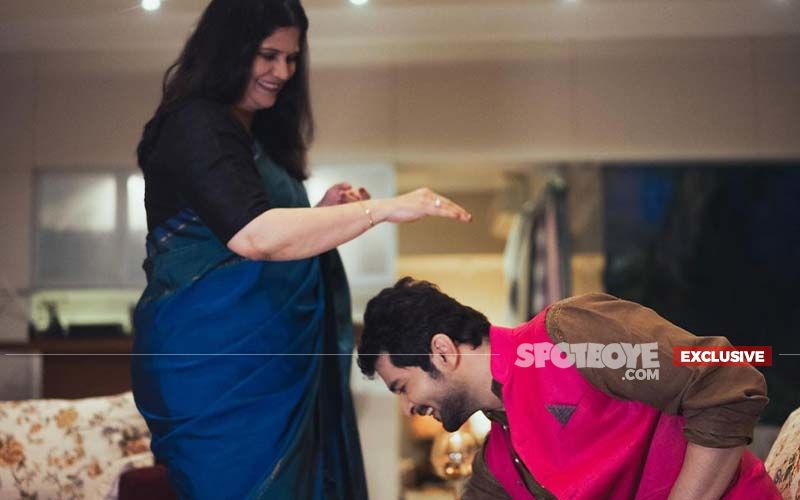 The online version of the controversial reality show Bigg Boss OTT has reached its final league and the grand finale will premiere tomorrow. The show which went on air on August 8 with 13 celebrities has reached the finale week and names like Raqesh Bapat, Shamita Shetty, Divya Agarwal, Pratik Sehajpal and Nishant Bhat will be competing for the trophy.
As the contestants are still locked inside the reality house their fans and family members are leaving no stone unturned to show their support. We spoke to Raqesh Bapat's sister Sheetal who too had something exciting to say about his journey in the show hosted by Karan Johar.
Sheetal who has been showing her constant support to her brother recently also defended he after shows host Karan Johar called him sexist, "His words were taken out of context and used against him. My brother and I have been working together in the field of girl child education, counselling and rehabilitation of domestic violence survivors, and various training for gender stereotypes and changing gender narratives in society. I know my brother and I know that the language used for him is very strong and he's being labelled for all the wrong reasons".
ALSO READ Bigg Boss OTT Contestant Raqesh Bapat: 'I Am Going In Without Watching Any Of The Previous Seasons'-EXCLUSIVE
She went on to say, "It's a fact that men most of the time are physically stronger than women and the conversation was in the context of a task, when taken out of context, it has a completely different meaning. Also, the context was about two housemates but the entire conversation has been taken out of context and the facts change when they aren't in context. Raqesh has always believed in women empowerment".
The celebrities who participated in the season includes Divya Agarwal, Shamita Shetty, Raqesh Bapat, Nishant Bhat, Pratik Sehajpal, Moose Jattana, Akshara Singh, Karan Nath, Ridhima Pandit, Zeeshan Khan, Urfi, Millind Gaba and Neha Bhasin, have reached the final week.