Bigg Boss OTT: Netizens Respond To Akshara Singh's 'Ladki Se Baat Karneka Tameez Seekh' Comment To Zeeshan Khan
Netizens seemed to have gotten divided into two categories who are either supporting Zeeshan Khan or Akshara Singh after their huge fight broke in Bigg Boss OTT house. Who is correct in this 'man vs woman' fight?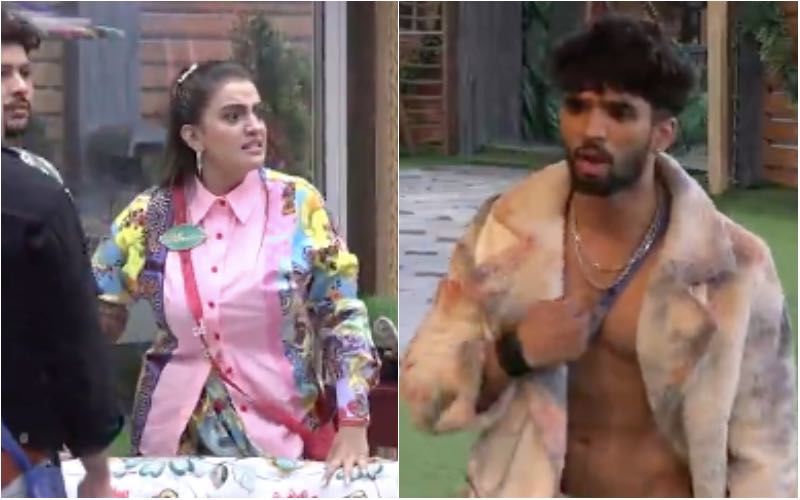 Terms like 'woman card', 'victim card' have been used multiple times in the previous seasons of Bigg Boss. Similarly, this time, a 'man vs woman' fight emerged in the Bigg Boss OTT house between Zeeshan Khan and Akshara Singh. It so happened, Zeeshan asked Akshara if she will be cooking dinner for the house; however, Milind Gaba who was sitting with Akshara answered on her behalf. Later, Singh told him that if someone orders her to do anything, she will not do it, adding that she will make dinner according to her will. Khan said he simply asked her the question and wasn't showing any attitude.
The argument escalated to a different level where Khan told her 'chal hatt'. This made Singh furious and in a fit of anger, she constantly kept yelling, 'ladki se baat karneka tameez seekh, mera baap banne ki koshish maat karo'. She was even heard saying 'Ghar mein maa behan nahi hai kya' to Zeeshan. Furthermore, Zeeshan was even heard saying to one of the cameras regarding Akshara playing the sympathy card.
"Card diya hai sabko sympathy ka. Hum ladki hai humare pe atyachar ho raha hai. Tum kuch karo toh ladke ka kuch nahi hai bhai. Ladke kuch nahi kar sakte hai. Ladke ne kuch kiya bhi nahi but humare pe sab aa jata hai ki hum ladki hai, humare pe atyachar ho raha hai," he said.
Seeing their fight, netizens seemed to have got divided into two categories who are either supporting Zeeshan Khan or Akshara Singh. While 90% of the public were slamming Singh for playing a woman card, there were some who bashed Zeeshan for showing unnecessary attitude after becoming the boss man in the house.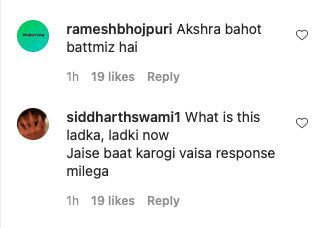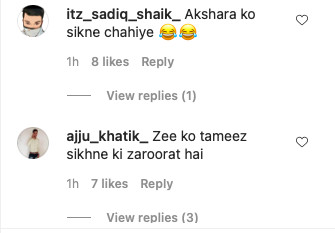 A fan wrote, "What is this ladka, ladki now Jaise baat karogi vaisa response milega" while another one said, "Akshra using women's card , victim card , sympathy card or kitny card khelogi behn". Check out more comments here.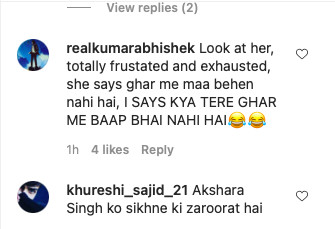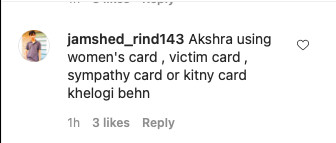 Earlier, speaking about the woman card, Bigg Boss 7 winner Gauahar Khan told spotboye.com, "I have realised that everyone is enjoying playing the women's card by saying 'ladkiyon ke saath badtameezi mat karo, aurat se aise baat mat karo'. But similar instructions are not being given to the ladies inside. Aurat cheekhegi, chilayegi ya gaali degi to chalega."
Image source: Instagram/ voot