Bigg Boss OTT PROMO: Raqesh Bapat Is Miffed With Shamita Shetty; Actor Says, 'You Demean Me All The Time, Watch Your Tone'
In the latest promo, Raqesh Bapat is seen getting annoyed with Shamita Shetty and tells her to watch her tone when she is talking to him.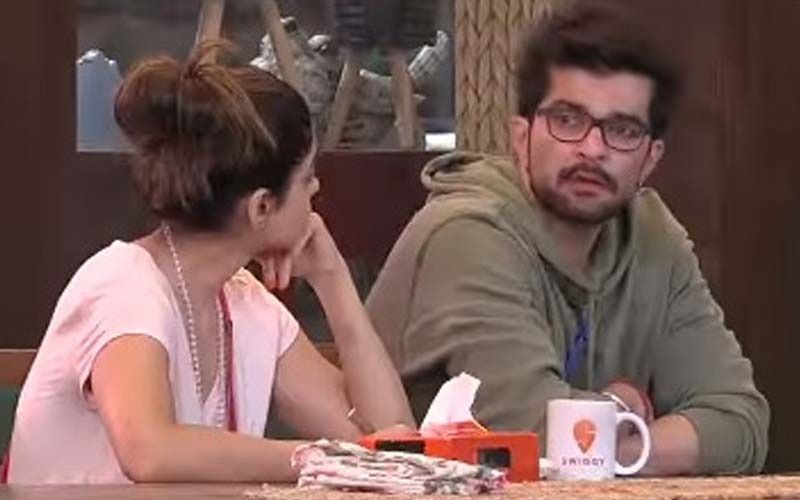 Bigg Boss OTT has managed to keep the viewers all hooked and entertained, thanks to the contestants' ugly spats and shocking twists and turns. Amongst all the contestants, Shamita Shetty and Raqesh Bapat often grab headlines for their mushy moments in the house. Both are also often seen having arguments with each other and this time too both Shamita and Raqesh were at loggerheads. The makers recently shared a promo, showing both the actors fighting after Shamita warned Raqesh against trusting Divya Agarwal.
The fight starts when Raqesh tells Shamita that he feels he has won the trust of Divya Agarwal and Nishant Bhat. However, the actress doesn't agree and warns him against trusting the former. This irks Raqesh and he reacts by saying, "You don't have to react this way all the time. You demean me all the time. Watch your tone of voice when you are talking to me."
Raqesh then tells Shamita she doesn't give a positive reaction to anything that he says. And instead, negates his ideas. The actor further tells Shamita, "Main kuch bolta hoon (Whenever I say something), suddenly you start negating it, which I don't like. You are demeaning me a lot these days."
Later, Shamita gets furious and asks him to press the buzzer to make a new connection with Divya.
Image Source: Instagram/ /voot/