Bigg Boss OTT Sunday Ka Vaar: Karan Johar Slams Raqesh Bapat Over His 'Sexist Remark'; Calls The Actor An 'Escapist'
In the latest Sunday Ka Vaar episode, Karan Johar lashed out at Raqesh Bapat over his remark - "men are physically stronger than women."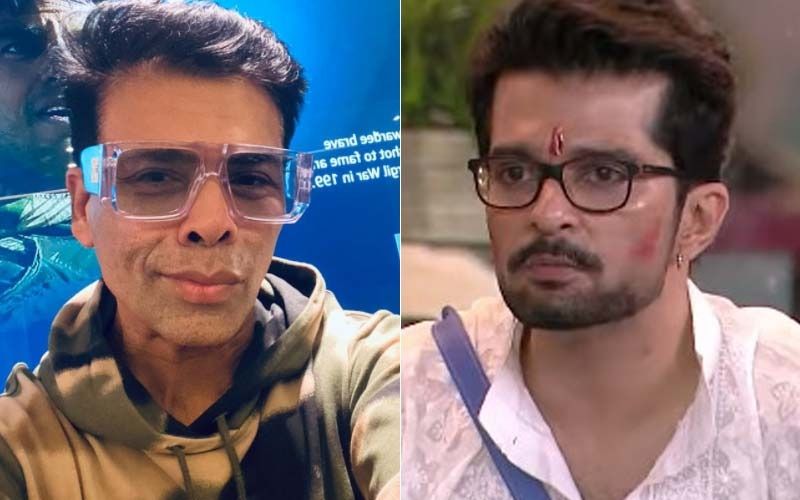 The 'Sunday Ka Vaar episode of Bigg Boss OTT, as always, witnessed some high voltage drama with host Karan Johar lashing out at contestants for their wrongdoings. The show started with KJo calling Raqesh Bapat 'sexist' over his recent remark - "men were physically stronger than women." The filmmaker slammed the actor for thinking women are weaker than men. During the immunity task, Raqesh opined that Pratik Sehajpal should be given a disadvantage because men are physically 'stronger' than women.
His comment surely did not go down well with Karan, who looked miffed with the actor. Calling his remark 'sexist', the filmmaker told Bapat, "Let me tell you, my dear, if push comes to shove and I hope it never does, Shamita (Shetty) can kick your a** and Neha (Bhasin) can kick your a**. And Divya (Agarwal) can kick everybody's a**." So, how did you think women are physically weaker than men in the house?" Karan also reminded Raqesh that they were 'living in a woke world' where saying such things was unacceptable and asked him to reflect on his comment.
Disagreeing with the host, Raqesh clarified that his remark was made on the basis of physical strength. "I do reflect on it and my intention was not that, honestly. I live in a house full of women, I know what it is, what strength is and where it comes from. The only thing I was thinking about at that time was of convincing Nishant," the actor said.
Later, Karan Johar talked about Raqesh Bapat's relationship with Shamita Shetty on the show. He mentioned that their recent stupid fights were "extremely annoying to the viewers."
To this, Shamita said, "Jo main kar rahi hoon in terms of my feelings towards him... I'm pushing myself out of my comfort zone because... camere ke saamne ye karna is alien to me (Whatever I'm doing here in terms of my feelings towards him, I'm pushing myself out of my comfort zone because showing it all on camera is alien to me)." Shamita also added, "I genuinely liked him. Like him."

Karan, later, called Raqesh an escapist and said, "Raqesh ko samajhna mushkil hi nahi namumkin hai."
This week Moose Jattana got evicted from the show after her five-week stay in the house.
Image Source: Instagram/voot/KaranJohar