BREAKING NEWS: Shilpa Shinde loses Bhabi Ji to frenemy Shubhangi Atre
The new Angoori on Indian television has been selected. She is talented and sexy. Interestingly, Shilpa has a history with her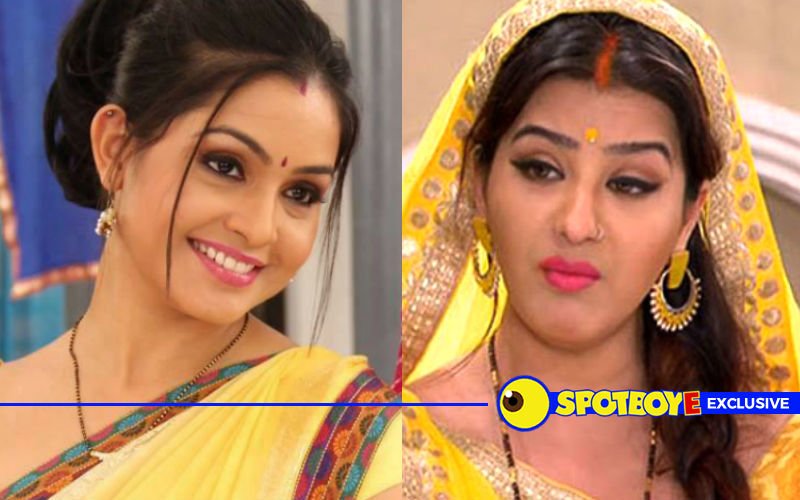 It's official. Shilpa Shinde was living in La La Land. Her tall claims that Bhabi Ji Ghar Par Hai producer Binaefer Kohli will not succeed in replacing her and the show will shut down consequently have bitten dust.

Image Source: TellyView

Shubhangi Atre, who played Kasturi in Ekta Kapoor's Kasturi, has replaced Shilpa.

Shubhangi's inclusion is salt to Shilpa's wounds. Shubhangi had earlier replaced Shilpa as Koyal in Chidiya Ghar, a popular comedy show opposite Paresh Ganatra. Shilpa returned to the show but only to quit again, Aditi Sajwan then stepped into her shoes.

An MBA from Institute of Management Studies- Devi Ahilya University, Shubhangi beat 80 girls at the auditions to clinch the role of Angoori. A source close to the development says, "Binaefer and &TV (broadcasters) found her very expressive in the auditions. The final decision was taken last night."


Image Source: TellyMasala
Adds the source, "Shubhangi is very sweet, bubbly and sexy. She will fit the role."

Shubhangi starts shooting in the next 4-5 days and is expected to be seen in the show by end of next week.

And remember, you read this on SpotboyE first.


Image Source: Akamai, facebook./ShilpaShinde.Official and twitter/RohitashvG