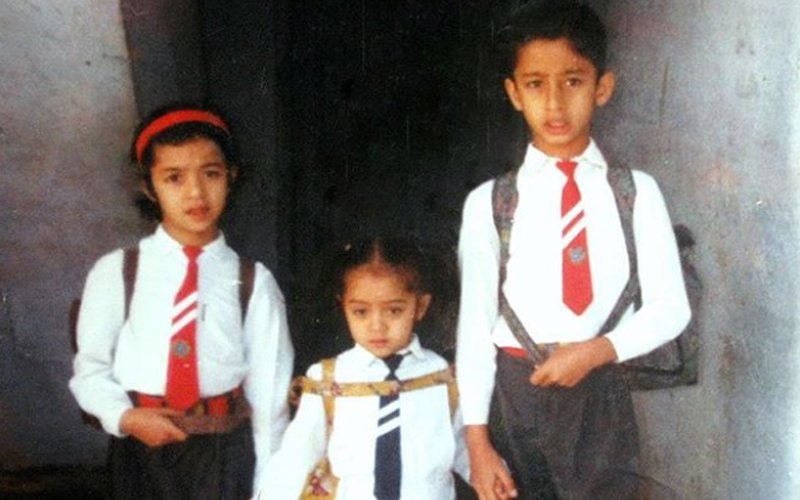 Throwback pictures have a way of refreshing memories and leaving you with that feel-good vibe.

To see their favourite actors' throwback pictures is a dream come true for any fan.
Few hours back a popular TV actor posted this picture where he is seen dressed in a school uniform holding his sisters' hands.
Can you guess who it is? Well, its none other than the handsome hunk Shaheer Sheikh. Young girls are crazy about his good looks and million dollar smile and we can see that he was stunner as a young boy as well.
On International Women's Day Shaheer took to his Instagram to share the picture and wrote "thank you god for such amazing sisters."