Chhavi Mittal On Side Effects From Radiation Therapy: 'Pain In The Breast Keeps Increasing, Get Tried Very Quickly And Fatigue Is Unbearable'
In a recent interview, Chhavi Mittal opens up about the side effects she is experiencing from her radiation therapy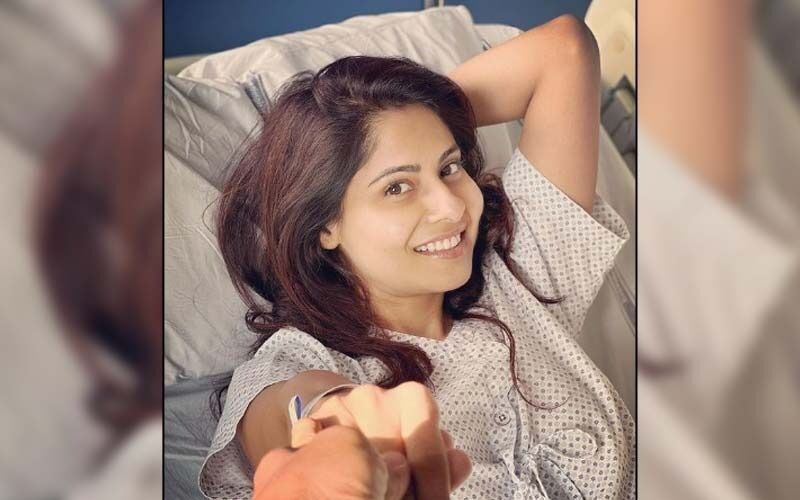 Cancer survivor Chhavi Mittal has recently opened up about the side effects she is experiencing from her radiation therapy. Last month, her radiotherapy sessions started and they will conclude tomorrow. Chhavi, who was diagnosed with breast cancer, was given 20 cycles of radiation- 5 days a week for 4 weeks. In a recent interview, she talked about the side effects of the therapy. Mittal revealed that the pain in her breast keeps increasing as the day goes along. Some days she feels very tired and that the side effects get tougher in the evening.
Speaking to Etimes TV, the Teen Bahuraaniyaan actress said, " For one, I get pain in the breast which keeps increasing as the day goes along. Two, I get tired very quickly; sometimes the fatigue is unbearable. Mornings are okay as I have rested in the night, but the issues get tougher towards evening. I can take a paracetamol tablet for the pain, but it really does not help much." She added, "I take the radiation therapy in the morning and head straight to my office. If I get unbearably tired, I rest in the office itself. Else, I go home. However, there are some days where I feel less tired; no need to head home early on those days." ALSO READ:
Chhavi Mittal Proudly Flaunts Her Breast Cancer Surgery Scar In A Backless Dress, Says, 'They Remind Me Of Fight I Fought, Victory I Achieved'
Chhavi also revealed the precautions she has been asked to take. She revealed she cannot have sugar throughout her life. She can no longer take milk and dairy products, except for paneer. Besides these, she can't eat red meat. In terms of activities, she can't do swimming for 2/3 months and no lifting any load.

Chhavi Mittal went on to state that thankfully tomorrow is the last day of her radiation therapy. Yesterday, she proudly flaunted her post-cancer surgery scar in a backless dress. Sharing her photos, the actress asserted that these battle scars remind her of the 'fight she fought and the victory she achieved.'
Image Source: Instagram