Chhavi Mittal's Radiotherapy After Breast Cancer Surgery Begins Today; Actress Says, 'I've been Told To Expect Side Effects, Wish Me Luck'
Chhavi Mittal, in her latest Instagram post, has revealed that her radiotherapy starts today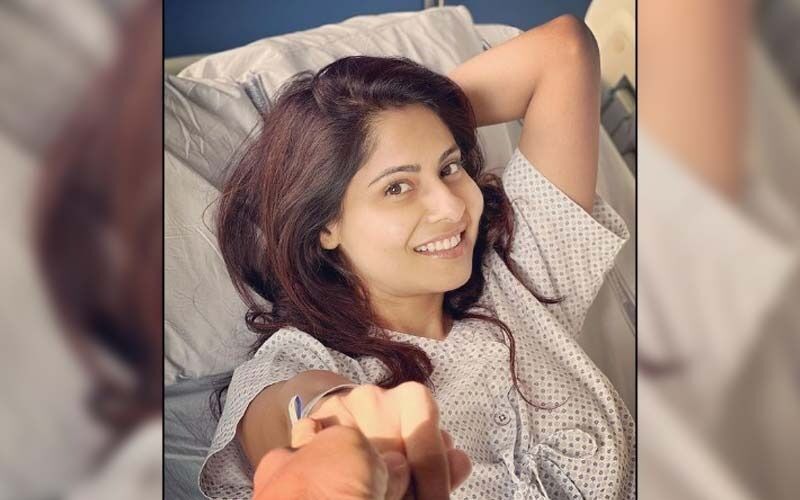 Television actress Chhavi Mittal, who underwent breast cancer surgery last month, has been quite vocal about the struggles and challenges she is facing post the surgery. Now, Chhavi has informed her fans and followers that her radiotherapy sessions start today and she would be given 20 cycles of radiation- 5 days a week for 4 weeks. The actress also mentioned that she has been told to expect some side effects which she is not comfortable with.
On Monday, Chhavi took to her Instagram handle and shared a video of herself, alongside a lengthy note asking fans to wish her good luck. She wrote, "Just when I started feeling normal, a new journey begins. My radiotherapy starts today and I've been told to expect some side effects which I'm not comfortable with. I've been asked before by many, if chemo or radiotherapy is the patient's choice. Well technically you need to sign the consent form… but in all fairness it's your doctor who decides your line of treatment because he's the expert. And his focus is on saving your life, not avoiding side effects." ALSO READ:
Cancer Survivor Chhavi Mittal Shares A Passionate KISS With Hubby Mohit Hussein As They Celebrate Wedding Anniversary In Hospital-See PICS
She added, "But the side effects of radiation will have to spare me.. coz for me living is not just breathing, it's breathing with happiness.. and that means that I always wanna feel whole. Thankfully my doctor gets that and he's holding my hand through this every minute.I'm determined to conquer this journey and come out victorious on the other side. Wish me luck guys… main chali…Fyi, I'll be given 20 cycles of radiation.. 5 days a week for 4 weeks.#breastcancer."

Last month, Chhavi Mittal announced via a post on her Instagram account that she is 'cancer free' post a six-hour-long surgery. Meanwhile, on the professional front, Chhavi has appeared in several TV shows like Teen Bahuraniyan, Tumhari Disha, Ghar Ke Lakshmi Betiyan, Bandini, etc.
Image Source: Instagram/Chhavi Mittal