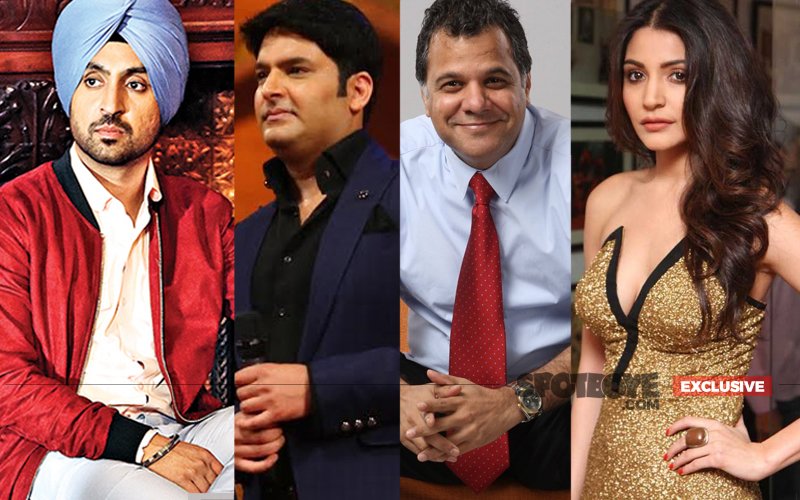 Your browser does not support the video tag.
A while back we brought you pictures from the sets of The Kapil Sharma Show, where Anushka Sharma was captured having a gala time with the cast of the show.


We're sure while seeing the pictures you must have thought to yourself- where is Anushka's co-star Diljit Dosanjh?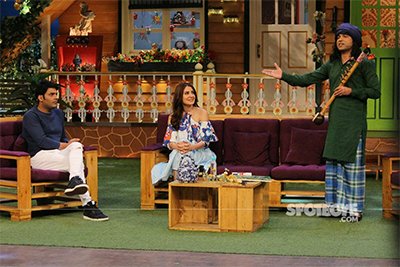 Image Source: Manav Manglani

Well, we thought the same and scooped around to find out what was the reason of his absence.

SpotboyE.com has it that Diljit Dosanjh was all set and excited to appear on Kapil's show and just then he got a call from Colors (which airs Diljit's show Rising Star) and was told that he cannot appear on The Kapil Sharma Show due to his exclusivity contract with the channel. For those who didn't get it, Diljit Dosanjh is a judge on Colors's reality show-Rising Star which is aired at 9 pm on weekends, same time as Sony's -The Kapil Sharma Show.

It's a matter of direct competition, was told to Diljit.

History goes that Kapil Sharma had a fall out with Colors when he decided to quit Comedy Nights With Kapil and start his own show-The Kapil Sharma Show on Sony. A lot of dirty linen was washed in public when Kapil decided to walk out on the channel.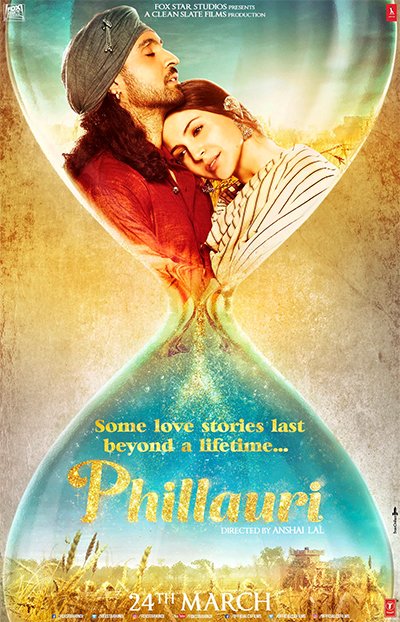 Image Source: twitter/phillaurifilm

While giving his side of the story to leading news daily, Colors CEO Raj Nayak had said, "Kapil Sharma was on television for over 10 years, first on 'Laughter Challenge' and then on 'Comedy Circus' before he did 'Comedy Nights...' with us. He is a nice person and is extremely talented. We gave him a platform and co-created 'Comedy Nights...' with him. It was the channel's decision to call it 'Comedy Nights With Kapil' (originally the show was to be titled 'Comedy Nights'), as we felt that it would give him a sense of ownership and his loyalty to the show would be 100 per cent. We even helped him set up his production company. The success of the show meant that we had a person who suddenly became a star and found it difficult to manage his success. He started renegotiating and asking for more money which we gave, but the more important and worrying thing was that he violated his contract by hosting shows on competitive channels in spite of having an exclusive contract with Colors for TV, which we felt was not ethical."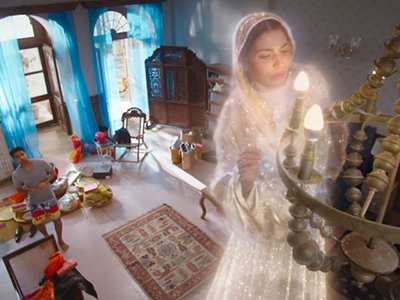 Image Source: youtube/FoxStarHindi

Of course now it's no rocket science to guess that Colors couldn't digest the fact that Diljit who is currently judging a reality show for them appears on their competitor Kapil Sharma's show! So, the singer-turned-actor was barred.

And that's how Diljit Dosanjh had to pay the price for the soured relationship between Colors and Kapil Sharma.

Sigh! Nobody's loss really, but wasn't Colors' attitude too childish?


Thumbnail Image Source: imgkid, topsy, twitter/KapilSharmaK9 & healthyceleb