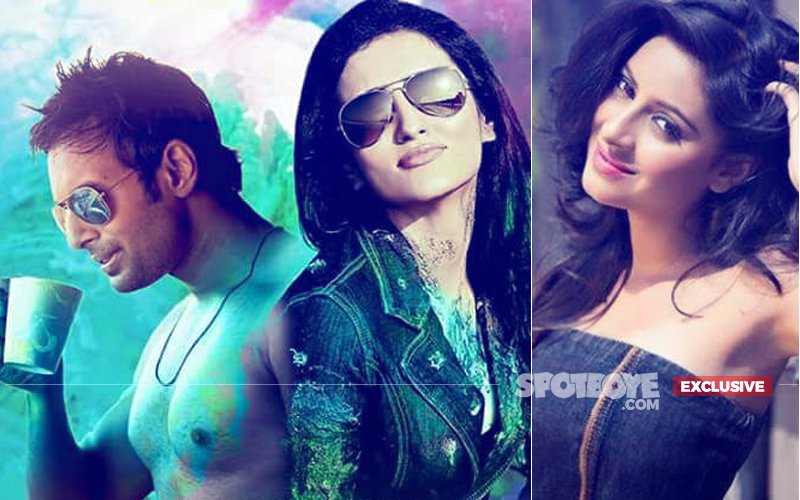 Rahul Raj Singh may have combined with his ex-lover Saloni Sharma on a professional assignment, Colour Holi Blast, this Holi--- but this was their first reunion after Pratyusha Banerjee's death (she died under mysterious circumstances on April 1 2016, was found hanging by the ceiling fan) and their camaraderie at the event was the cynosure of all eyes.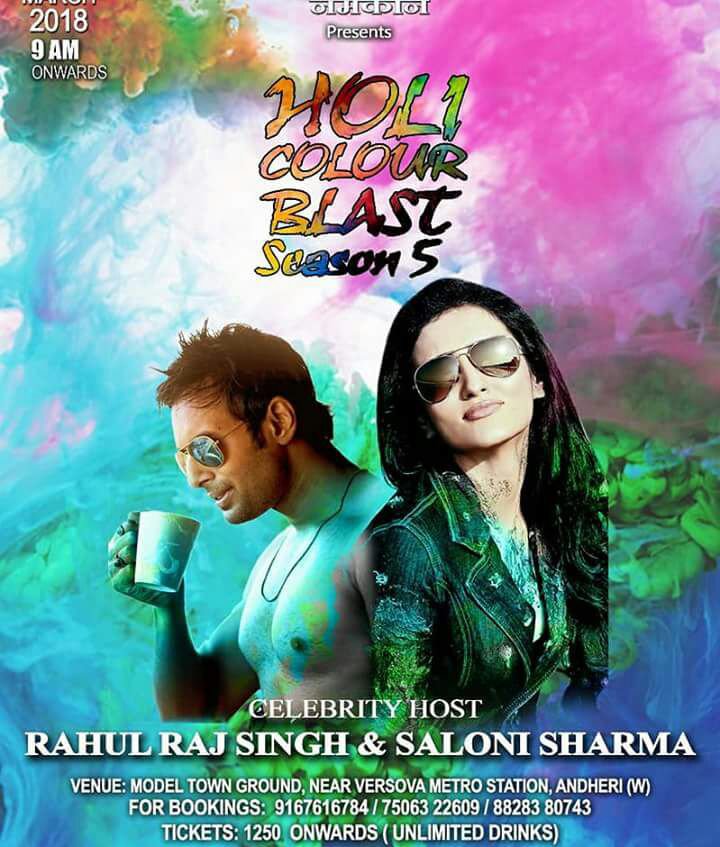 Holi Event With Rahul Raj Singh And Saloni Sharma

It was all happening on the Holi day on March 1 when Pratyusha's boyfriend Rahul Raj Singh was seen spending quality time with his ex, Saloni Sharma?

Remember Saloni, who was in the news for her alleged violent act with Pratyusha and Rahul? Those were the days when it was reported that Saloni had cause a rift between Pratyusha and Rahul.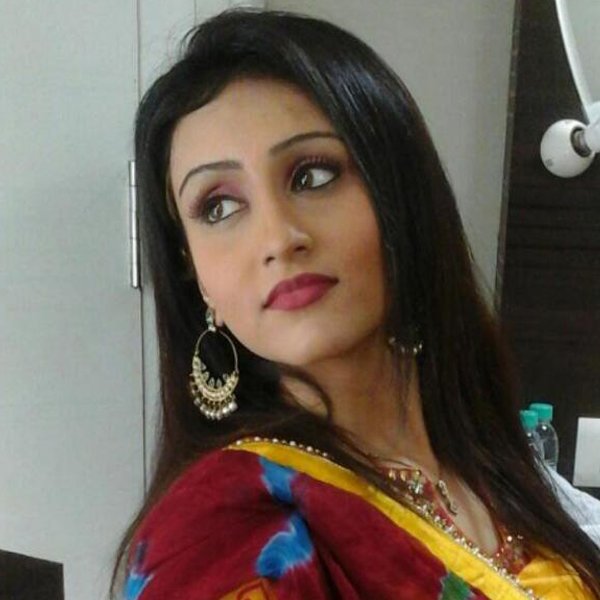 Saloni Sharma

In an EXCLUSIVE INTERVIEW to SpotboyE.com on April 14 2016, Saloni had said, "While we worked together (the two had opened an event management company), we fell in love with each other. We were in a relationship for three years."

Elaborating, Saloni had claimed that Pratyusha's arrival in Rahul's life broke their affair and Rahul started seeing Pratyusha behind her back. "I broke up with him on August 10, last year. We parted ways when I learnt that he was hosting a party for Pratyusha on her birthday. People had told me that they had spotted them together. I had confronted him but he brushed it off."

When asked about the violent act, Saloni had said, "I went to Rahul's house only once to claim some money which he owed me after we dissolved our company. We were business partners in an event management company. Pratyusha came out and it got ugly. Rahul and she attacked me. I hit back in defence.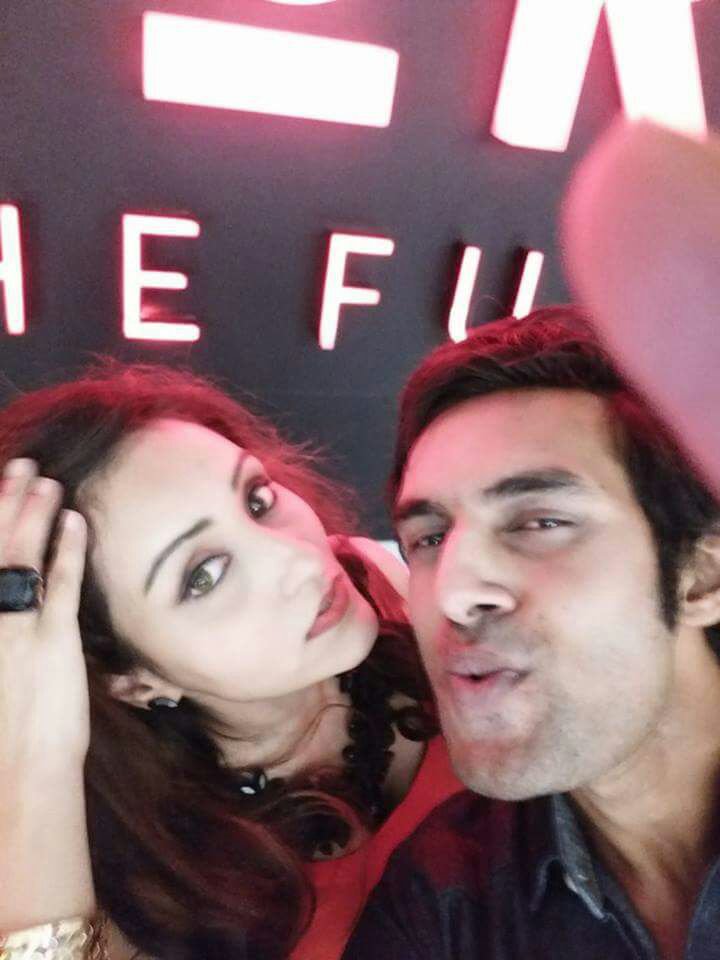 Rahul Raj Singh With Saloni Sharma Take A Selfie

We contacted Rahul to confirm his second innings with Saloni and he confirmed that he and Saloni had partnered to stage Holi Colour Blast Season 9. "Holi Colour Blast is a property owned by Yuva Tiger Ent, where we both (Saloni and Rahul) are partners," he said.

"Why does being together means dating? We have done 100 shows together," he added.

When we told him that this was their first collaboration after Pratyusha's death, Rahul refuse to dwell on that. However, when asked about the attendance, he claimed that he had 3000 people enjoying it. Hmmm...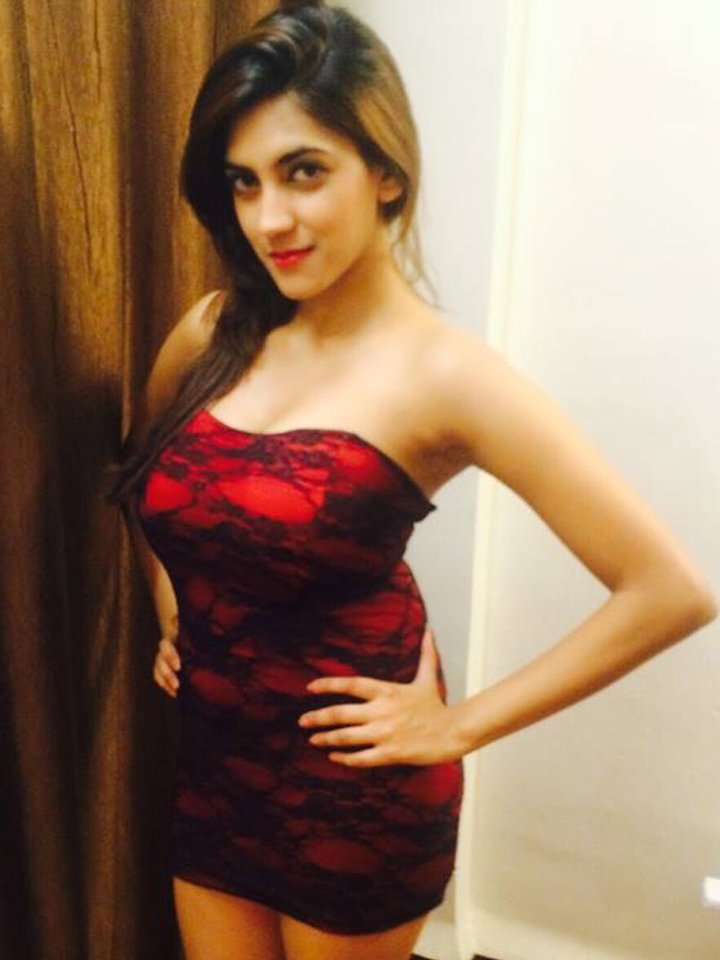 Sita Narayan

Around October 2017, there were rumours that Rahul had started dating Sita Narayan, a South actress who lives in Mumbai. When contacted then, Saloni had sounded very irritated talking about Rahul. She had categorically told SpotboyE.com, "Please don't write about me. I have nothing to do with Rahul now. Let him move on in life with anybody and everybody. What he is doing does not concern me at all," and hung up. Clearly, Saloni and Rahul have mended fences after that.

Anyway, now let's wait and watch if love has indeed rekindled between Rahul and Saloni and to what extent?


Image Source: instagram/iamprats, facebook/sitanarayan, facebook/rahulrajsingh