Death Of Humanity! 45-Day-Old Puppy Slaughtered In Actress Pooja Singh's Building; Disturbed Actress Says, 'The Crime Is So Big That I Couldn't Keep Away From Raising My Voice'- EXCLUSIVE
After a 45-day-old puppy was slaughtered in actress Pooja Singh's building, the actress has come out to raise her voice against the heinous crime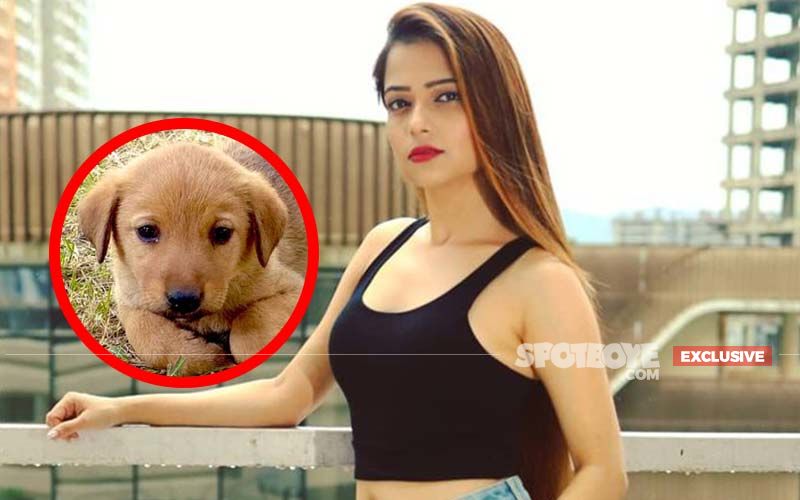 Television actress Pooja Singh, who is currently essaying the role of Raavi in the show Shakti-Astitva Ke Ehsaas Ki, is shaken by a recent cruel incident in her building. A 45-day-old dog was found cut into two pieces in her residential premises.
The actress took to social media to post a video and inform people of this cruel incident. Pooja who is also a pet lover broke down in tears while talking about it.
Please raise - Location - JP Infra society, MIRA ROAD, #Mumbai.
A pup (45 days old) has been hacked to death by using a marble cutter, chopping of his both front paws and cutting him into two halves from his stomach, this incident happened last night at #MiraRoad. @MumbaiPolice pic.twitter.com/k73C7OqQOT

— Streetdogsofbombay #Feedastrayeveryday (@streetdogsof) July 12, 2021
Sharing what made her raise her voice against the unfortunate incident, Pooja said, "I am an animal lover and even if I am not but this crime is so big that I can't keep myself calm and not raise my voice against it. Being an actor, I have to be more responsible as we have certain people following us. Before posting the video, I just spoke to a few residents here to understand what exactly had happened but I didn't consult or take any permission before posting the video on social media as I knew what I am doing is right. Ever since I have posted about it, a lot of my friends have also come out in my support and spreading the news. Through this, I am not trying to defame anybody but to spread the message. So that whoever is behind this should know that you just can't be so cruel to the innocent animals."
"The last incident which happened in Lower Parel would have got buried if social media pressure would have not been there. I am hoping for the same here," added Pooja.
Pooja feels that the law should get even stricter with such culprits. She elaborated, "Cutting a small puppy into two pieces, imagine how cruel it was. In current times when we are seeing people losing their loved ones due to corona and if still, we are not learning a lesson on how lives are important what can be said. Just to prove that you can't feed animals on-premises you drop down to this level. There are laws for animals but I feel it's not being imposed and hence people are not taking this thing seriously. I just hope more strict laws should be introduced and imposed to stop such insane acts."
Image Source: Instagram/poojaa_singh_, twitter/streetdogsof