Deepika Singh Cannot Forgive Anas Rashid Who Held Her 'Inappropriately'!
Thappad Ki Goonj! Deepika Singh and Anas Rashid made no attempts to reconcile even on the last day of Diya Baati Aur Hum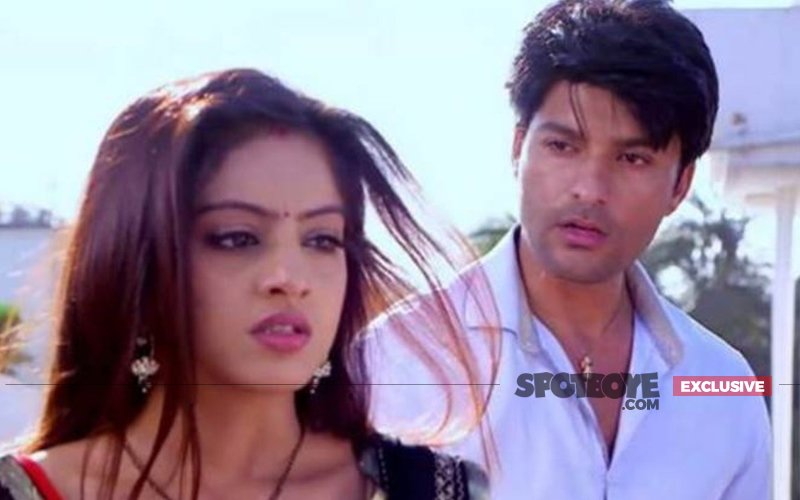 You will never see a show where Deepika Singh and Anas will share screen space on Indian television hereafter. That's what our source from Star Plus says, and then adds, "Deepika and Anas were at loggerheads for the last 2 years, and never spoke to each other after the slapping incident."

For those who've come in late, Deepika had felt during an intimate scene with Anas that he touched her inappropriately. After a few minutes, Deepika had slapped Anas in front of the whole unit.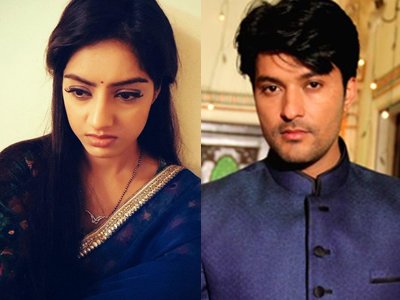 Image Source: twitter/deepikasingh150 & anasrashid

The story goes that Anas had forgotten his cue and held Deepika from front instead of behind. She felt that he had touched her inappropriately. After the shoot, she raised a hue and cry. Reportedly- Anas maintained that he had done no wrong and abused her, which in turn made the argument so ugly that Deepika went on to slap him.

So what exactly had happened? Had Anas indeed touched Deepika in appropriately?

Replies our source, "God alone knows. Deepika had spoken to her show co-star Kanika Maheshwari at length about the whole incident; we suspect that Kanika suggested to her that she should slap Anas."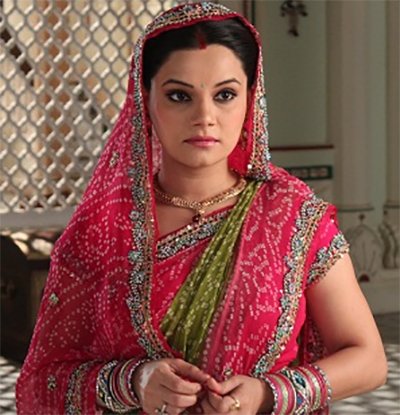 Image Source: tvupdates

A couple of days after the incident, Deepika had told a section of the media: "Anas and I are professionals. We had a misunderstanding which we then sorted out as we wouldn't want our personal differences to reflect onscreen. Whatever we are today, we give full credit to our character of Sandhya and Sooraj for all the love and affection from our audience so I would like to tell our fans that we have resolved our differences."

The truth is that she was lying. Think of it, was she trying to save the show? "Save? My foot! In fact, we started going downhill in TRPs right from the day that the slapping fracas happened. Nothing could have saved it, unless they had talked and resolved their dispute quickly," our source reasons.

Anas is clear that he has NOT mended bridges between Deepika and him till today. "We could not resolve our differences, " he admitted to SpotboyE.com on a phone-call.

Meanwhile, Deepika continues to be at war with Shashi-Sumeet Productions. We brought you the big story on Sunday (Deepika Singh NOT been paid Rs 1.14 crore, Refuses To Play Kapil Sharma's Wife, Nov 27) where we told you that the actress has not been paid Rs 1.14 crore for Diya Baati Aur Hum.

While Anas may never become Deepika's friend again, it remains to be seen if Deepika can also ever resume her normal equation with Shashi and Sumeet who have driven her up the wall. Quite a few bad memories for some people in Diya Baati Aur Hum, eh?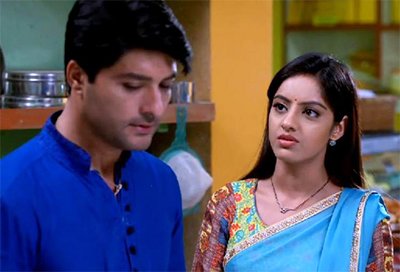 Image Source: facebook/starplus

Thumbnail Image Source: tvnovini