Devoleena Bhattacharjee's SAVAGE Reply To Trolls Mocking Hubby Shanawaz Shaikh Takes Over Internet; Says, 'Shaitaan Ka Agman Aapke Paida Hone Se'
Devoleena Bhattacharjee had a savage response to an Instagram trolled who commented 'langoor ke haath mai angoor' on her vacation picture with hubby Shanawaz Shaikh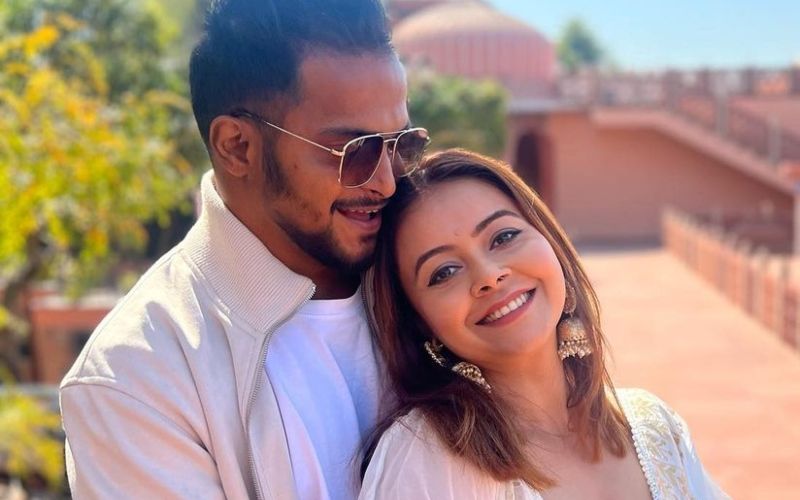 Renowned television actress Devoleena Bhattacharjee has been facing nasty comments by the netizens ever since she announced her marriage to her gym trainer Shanawaz Shaikh aka Shonu. While the couple took the negative criticisms in their stride, by making funny videos, it seems like even today, after almost two months of their marriage, netizens can't seem to let go of the fact that the actress married him.
Take a look:
Her comeback was lauded by her fans. One fan commented on her comment, "right.bolne walo ko bolne do mam u both are cuties couple #my fav always." ANother wrote, "@jariwalamihir79 Abe chapadganju kaliye apne kam se kam rakh na." Others posted laughing emojis on Devoleena's comeback.
For the unversed, the actress' husband Shahnawaz Sheikh is a gym trainer and a certified nutritionist by profession. Their love blossomed when he stood by her side when she was very ill. While Devoleena had remained tight-lipped about her relationship with him before their marriage, now-a-days she is seen sharing pictures and videos with her husband, painting the town red.