DISLIKED- The YouTube VERDICT On Kapil Sharma Without Sunil Grover & Chandan Prabhakar
It happened last night. The audience is always right and their verdict clearly states that they find The Kapil Sharma Show lifeless without Sunil Grover and Chandan Prabhakar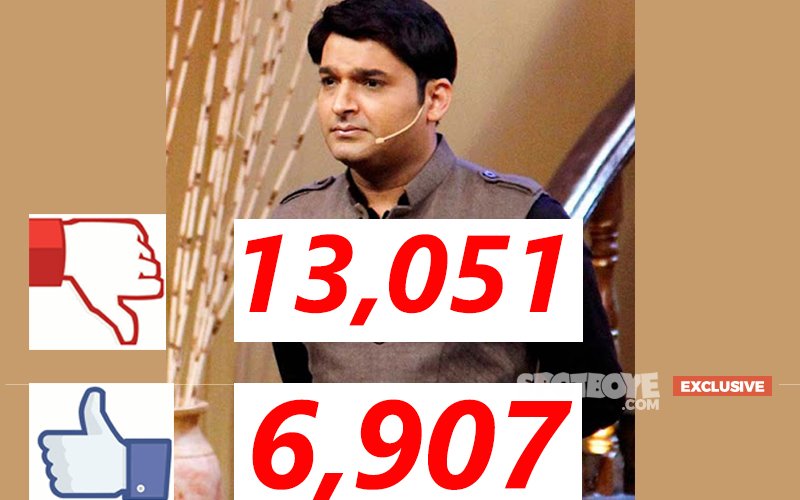 On March 25, viewers all around the world tuned in to watch the episode featuring Taapsee Pannu and Manoj Bajpayee on The Kapil Sharma Show (the actors made an appearance on the comedy show to promote their upcoming film, Naam Shabana).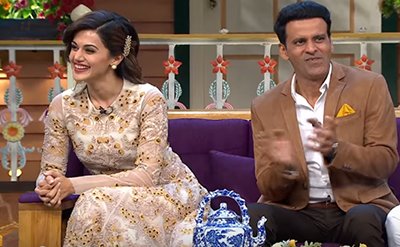 Image Source: youtube/SETIndia
This episode in particular -- we assume -- would have generated high TRPs for the channel since fans were curious to see how Kapil Sharma keeps the show alive without Sunil Grover and Chandan Prabhakar.
We had told you that Sunil and Chandan had abandoned the show after what transpired in the flight to Mumbai a few days ago
.
So while we await the TRPs, we went to the YouTube a few minutes back to check if the show is getting its loyal clicks like before.
Normally, the views are far more than they are now in the 17 hours gone by, but what made our eyes widen was the fact that the number of Dislikes exceed the number of Likes by a wide margin of 100 per cent (they are double)!
At the time of going online, the episode had received 6,907 likes as opposed to 13,051 dislikes. Perhaps, never in the history of The Kapil Sharma Show have the viewers given such a reaction.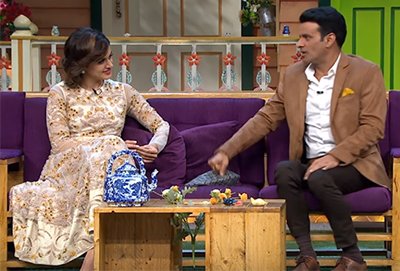 Image Source: youtube/SETIndia

Take a look at a few of the comments below:
Sheo Bhagwan Agarwal 2 hours ago
Today's Show was ok...But not good or wow...Without Doctor Gulati, Rinku Bhabhi, Chandu & Nani it was just a show...Not a great comedy show....I hope you understand Kapil.
avaneesh bhatta3 hours ago
aaj tak ka sabse ghatiya show kapil you did very bad job
Ankit Kumar1 hour ago
Sunil Grover is best....Kapil chutia Maha gandu h..😈
Ketul G Patel 1 hour ago
बेटे मेरेको ये Episode Dr.गुलाटी के बीना बीलकुल पसंद नही आया.... आ.... थू
follow traffic rules2 hours ago
agree or disagree the fact is Sunil Grover is better comedian than kapil
vineet Nama 1 hour ago
some what boring.....missing chandan and sunil grover...😩😔
Kapil, you went around making statements like "Tu hai kaun? Tera show flop gaya tha, tu mera naukar hai", "Tu mera dost tha, isliye you are in the show", "Teri aukaat kya hai jo tu mujhko aisa bole?" and in one episode, fans of the show have given their verdict and clearly told you that they (Sunil and Chandan) are irreplaceable.
We went through the episode and it was clear that while Taapsee and Manoj tried their best to uplift the show by their timely giggles and quirky remarks, Kapil was plain blah and had nothing to offer.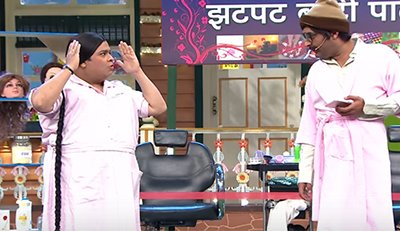 Image Source: youtube/SETIndia

Kapil, we hope, you take this reaction as a lesson learnt and come to terms with the fact that 'all shows are a team effort and no one person is behind anything successful'.
Mr Sharma, mend your ways and do anything it takes to get Sunil and Chandan back. Else, we shudder to think what lies in store.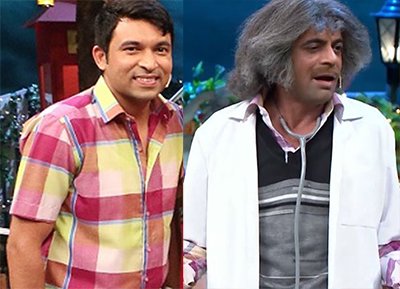 Image Source: Manav Manglani & youtube/SETIndia
Thumbnail Image Source: junglekey & odessyonline