Divya Aggarwal Reveals She and Boyfriend Varun Sood 'Love To Tease Each Other By Posting Hot Pictures' Of Themselves When They Are Apart
Couple Varun Sood and Divya Aggarwal are ruling the internet with their social media posts. In a recent interview, Divya revealed how they keep the spark alive when they are apart. Read on!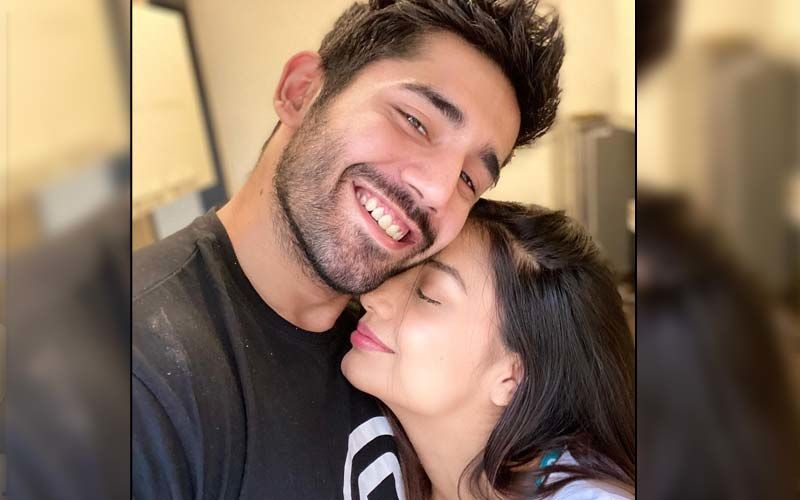 Divya Aggarwal is one of the most active celebrities on social media. She is currently taking the internet by storm with her jaw-dropping photos from her recent photoshoot. Varun Sood, on the other hand, is currently a part of Rohit Shetty's stunt-based reality show, Khatron Ke Khiladi 11. Varun keeps posting his drool-worthy photos from Cape Town and takes fans behind-the-scenes. A few days ago, Varun made buzz after his shirtless pictures went viral.
Both Varun and Divya are ruling the internet and how! Reacting to the same, Divya told Etimes, 'Everyone should know who is Varun's girlfriend and who is my boyfriend. We love to tease each other by posting hot pictures of ourselves when we are apart. It keeps the spark alive.' Revealing how Varun reacted to her latest photos, Divya said, 'He said, 'You don't do such photoshoots in my presence or post such pictures and when I am away you are posting these.' We have known each other for more than two years now and it's a thing between us that when we are apart, we tease each other by uploading such pictures. When we meet again, it is a good meeting... it's exciting.'
She further added that they are not a typical couple 'where we are only into each other'. Divya said that she likes when girls compliment him and he likes it when the guys are crazy about her. 'It's just to support each other,' she added.
She mentioned that misses him a lot but they don't get to talk much due to connectivity issues. She further revealed that she pushes him to make reels, videos and upload pictures from Cape Town. How sweet!
Image Source:Instagram/VarunSood