Divyanka Tripathi Declares There's A "Baby On The Way" & The Internet Can't Keep Calm
Divyanka Tripathi loves to keep her fans guessing. Her latest Instagram post that declares there's a "baby on the way" has sent her fans into a tizzy. Scroll down for the full story...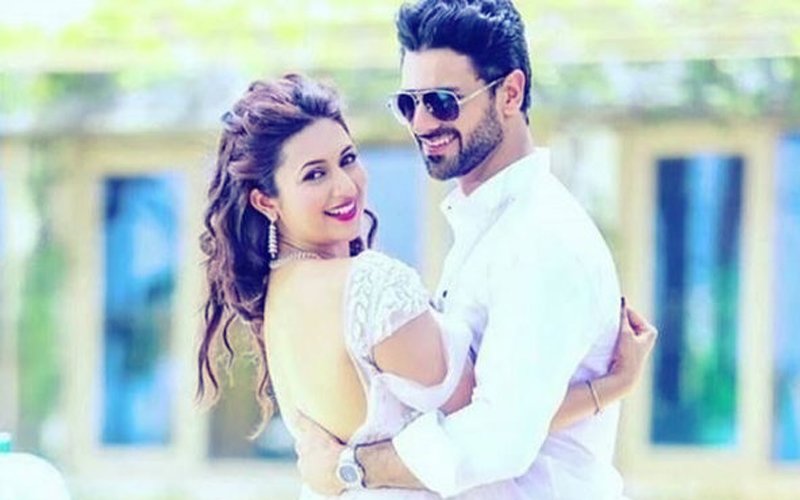 Ye Hai Mohabbatein actress Divyanka Tripathi posted a video on her Instagram feed that quickly caught the attention of her fans.

With a bold statement that read, "#babyontheway," Divyanka set plenty of tongues wagging.

Fans have been hyperventilating that their favourite TV star is starting a family soon. Congratulatory messages have been pouring in.

#Babyontheway, is probably the best post that Divek (Divyanka and Vivek, as they are fondly called on social media) fans could wake up to.

But the celebration has been short lived. Divyanka's dearest hubby Vivek's Instagram post that followed #babyontheway post, set the record straight.

Vivek posted an Insta story where the couple was seen with a few friends. While Divyanka has an ice candy in her hand in the picture, Vivek is seen with a tiny milk bottle.


Well, you must have figured it out by now that the lovely couple was attending a friend's baby shower and hence #babyontheway

Divek's good friends Kiran and Neha are expecting a child soon. Congratulations to the parents-to-be!


Though our excitements were short-lived we are quite happy for the couple and it is their cute gestures like these which win our hearts over and over again.



Captioning the video, Vivek said, "To the soon to be parents- Kiran and Neha. All the very best for a hassle free pregnancy. Not long left now before your package arrives so hold on tight. Lots of love, now and always #BabyShowerBlessings by Vivek chachu P.s added a soothing background for baby viewing! He/she can watch it on loop and increase my views and see how excited we are to have him/her in this world!".



Image Source:- Instagram/@vivekdahiya