Divyanka Tripathi: Vivek & I Made The Most Of The 3 Days We Had In Maldives
Yeh Hai Mohabbatein star Divyanka Tripathi feels extremely refreshed. And why not? She is back after a nice vacation with hubby Vivek Dahiya in Maldives. Divyanka exclusively talks to us about her trip...
Divyanka Tripathi and Vivek Dahiya have returned from their romantic holiday in Maldives. The couple had visited the island country to celebrate their second anniversary (July 8).

SpotboyE.com contacted the actress this morning to talk about her holiday and she did not hesitate to spill the beans. Divyanka told us, "We got just 4 days off, out of which one day went by in travelling. Maldives is beautiful -- the island, water, winds...couldn't capture them in pictures."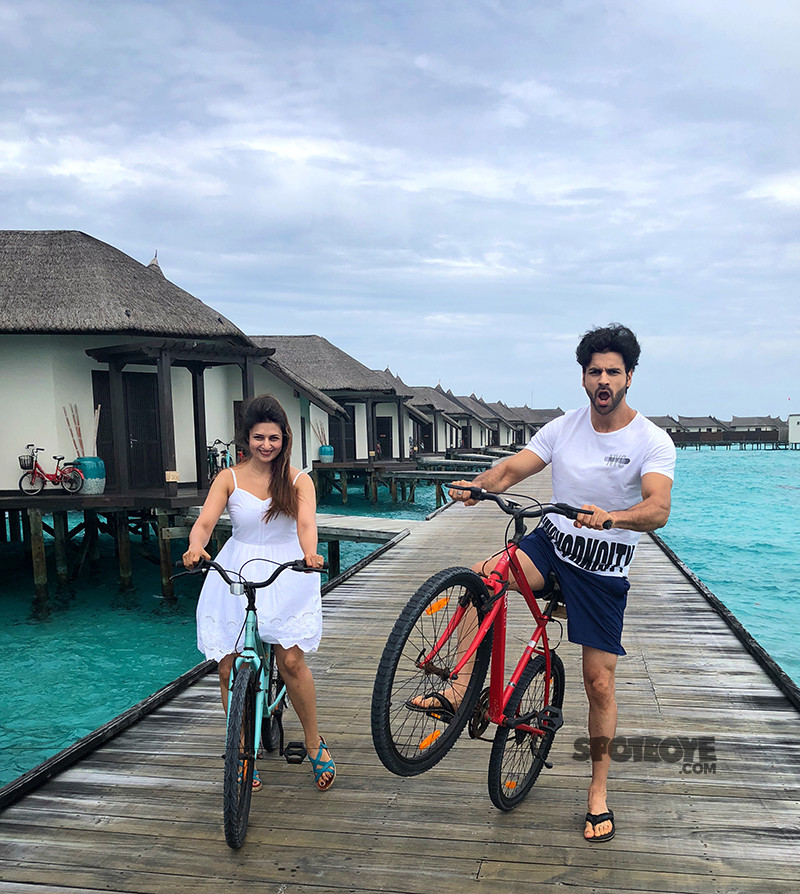 Divyanka Tripathi and Vivek Dahiya

"We just wanted to make the most of the 3 days we had and we did," Divyanka added elatedly.

When asked if she really felt like coming back, she quipped, "No, I didn't.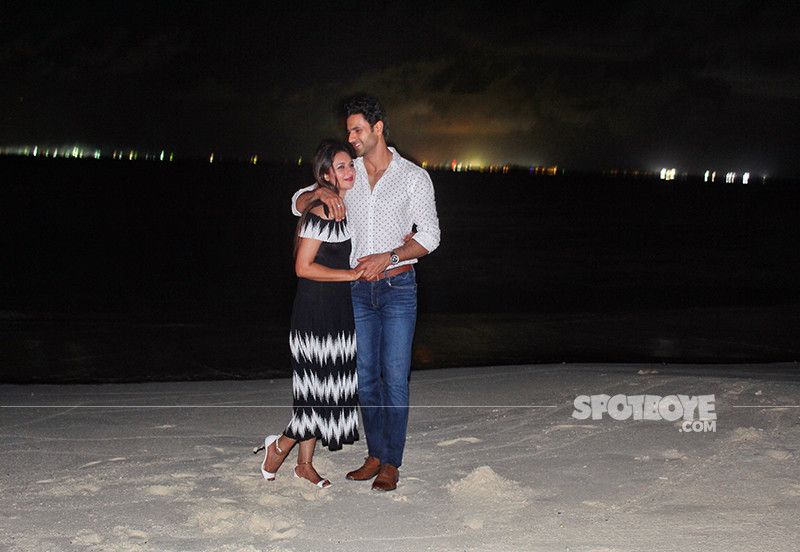 Divyanka Tripathi and Vivek Dahiya

I wanted to open up a small 'expensive' clothes stall and stay there forever! Vivek is more socially active than me, so for him we put aside my business plans."
Divyanka and Vivek posted a number of pictures from their vacation. In one of them, Divyanka spoke about her dream date. Alongside a photograph of her and Vivek she wrote, "My idea of most romantic date was always 'a candle lit dinner by the sea waves'. After experiencing it for the first time today I realised, what makes a grand idea actually work is your company and the moments shared together, rest all is just photo friendly.

What you can't see in a picture...the feelings exchanged, hands held, moments of silence between non-stop talk, impromptu grooving on make-shift music...That makes a 'real date'. Happy Anniversary Viv... Thanks for asking for my hand that day!

A day before that, Vivek had posted an adorable picture wherein he had lifted his lovely wife in his arms as they posed along the beach - which came as an answer to all the trolls who claimed of him not loving Divyanka enough. FYI, Vivek Dahiya had lashed out at trolls and dismissed those who wanted him to be an exhibitionist.

Goes without saying, Divek have no time for such negativity and are living life to the fullest.