Diwali 2021 Special: Jasmin Bhasin, Neha Bhasin, Nishant Malkhani, Vijayendra Kumeria; TV Celebs Share Their Fond Memories-EXCLUSIVE
Scroll down to know favourite Diwali memories' of populate TV celebs Jasmin Bhasin, Nishant Malkhani, Vijayendra Kumeria and others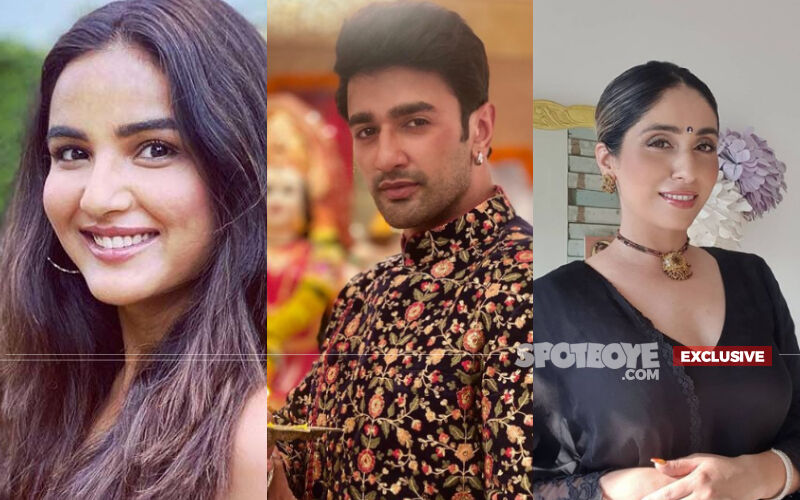 The festival of lights-Diwali is here and everyone including our favourite celebs are celebrating it in a special way with their loved ones. While many are gearing up for starry Diwali bashes, a few have planned low key celebrations at home. SpotboyE.com reached out to popular TV stars including Jasmin Bhasin, Nishant Malkhani, Vijayendra Kumeria, Neha Bhasin among others to know about their Diwali plans and their fond memories of the festival.
Here's what these celebs shared
Jasmin Bhasin- I like to light diyas and wish peace and prosperity for everyone. It brightens up everyone's lives just like the diyas. My favourite memory is from Kota where lots of mithais were made at home and there was no worry of being calorie-conscious. I will be celebrating Diwali with my loved ones at home. She added, "I'm going on a vacation to Dubai, and I hope everyone will maintain social distance during celebrations."
Aapki Nazron Ne Samjha actor Vijayendra Kumeria feels that the significance of Diwali is that it is a festival of lights and it gives lots of positivity. "My favourite memory is from Ahmedabad, my hometown when all my cousins had gathered and we had a rocking time bursting crackers and eating sweets years ago. I'm in Mumbai this year, my parents are in Mumbai and I will celebrate Diwali this year with them. We will do the pooja together with the whole family."

Bigg Boss OTT contestant and Singer Neha Bhasin- Diwali is that time of the year where no matter what is happening around you in your personal life, everything suddenly feels correct and happy. I love this festival for many reasons but one thing that I love the most is that Diwali has its own different vibe and it reminds me of family being together. For the sake of sweets or the house decor, I have always enjoyed this time as a kid and even now. I wish all my lovely fans a Happy Diwali. Lots of love and all the best wishes to everyone for the coming year."
Sooryavanshi actor Mrunal Jain- My favourite memory is my first Diwali with my wife Sweety, and we dressed well, we met friends and we went on a long drive. Diwali is always a good time to dress up well and celebrate with your loved ones, and this Diwali is special as my wife is expecting. We will celebrate at home and I'm going to eat the mithais made by my mom.

Rakshabandhan... Rasal Apne Bhai Ki Dhal actor Nishant Malkhani- Diwali get-togethers also give you an opportunity to meet people who matter. As far as a fond memory, it goes to the time when I attended a Diwali party at a friend's place. We all had a blast, talking and dancing after burning crackers.

"My plans this year would be to celebrate it with family and friends as I've been shooting continuously. We will do pooja at home and wear new clothes and meet my friends," he added.
Chikoo Ki Mummy Durr Kei actor Himanshu Malhotra has always found Diwali a special festival. "It's the most beautiful festival that we all celebrate and we have a lot of memories attached with Diwali, right from school days to college days to cousins coming over, all the relatives, everyone coming over, especially in Delhi - my hometown. And every one coming over and burning crackers and eating sweets, mom preparing food for everyone, we all enjoying it. So all those memories are very special and will always be special and that is why Diwali is so special for us.

Image Source: Instagram