Diya Aur Baati Hum Actor Anas Rashid On Getting Hitched To Heena Iqbal: I Feel Content & Complete
Anas Rashid and Heena Iqbal tied the knot on September 9. The actor spoke to a section of the media and revealed that he is all set to begin a new chapter in life and has found a perfect life partner in Heena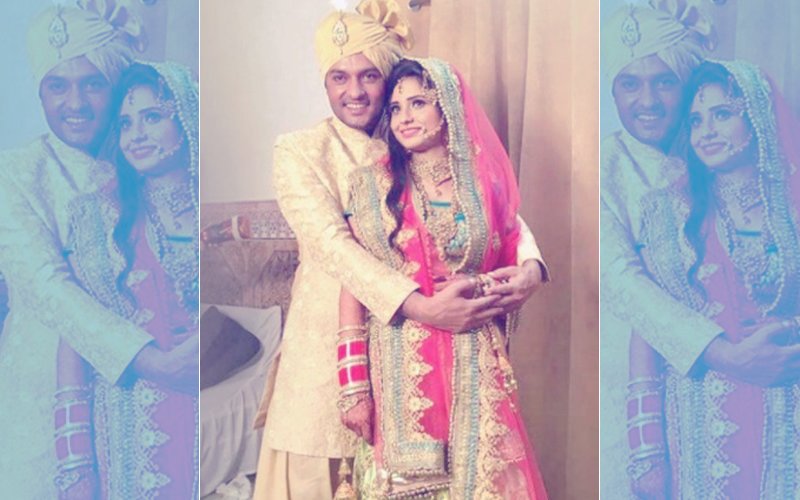 Anas Rashid is finally a married man. The Diya Aur Baati Hum actor tied the knot with 24-year-old Heena Iqbal in Malerkotla (Punjab) on September 9. The two had got engaged in April .

The reception was held yesterday and the new groom is elated at the start of a new chapter in life. He told Bombay Times, "I feel content and complete. During the wedding, Heena's friends asked me how it feels to be married in real life after tying the knot on-screen. I said I had the liberty to take a break whenever I was tired in reel life, but in real life, there is no action or cut (laughs)."

Unlike most actors who prefer to choose their life partners, Anas opted for an arranged marriage. Ask him about making the choice and he said, "I had complete faith on my parents' choice. Also, I felt that I was ready to take on the responsibilities associated with an arranged marriage, which is to take the immediate and extended families along. Heena is the perfect life partner for me. She is very honest and simple; these two qualities attracted me to her."


The actor hasn't planned a honeymoon yet and is waiting for his bride to finalise a destination. "We haven't planned anything yet. Heena knows more about this than me and I trust her choice. She knows my taste and we will zero in on a destination keeping both our choices in mind."

Anas plans to return to Mumbai soon after he has completed the wedding rituals. Along with his wife Heena, he wants to invite both their relatives to their home.

Heena is not from the industry, however, despite initial apprehensions Anas is now certain that she will be able to adjust in Mumbai. "She knows more about the industry than me; she is friends with a lot of singers and assistant directors. She had even followed my show religiously for the initial two-and-a-half years till I help Sandhya (Deepika Singh) become an IPS officer. Heena is very excited to come to Mumbai and meet my friends. I will take her around the city and have her experience the night life as well. Let's see how she adjusts here," the actor quipped.

What if Heena wants to take up acting? Will she have her husband's support? "She told me that she got a lot of acting offers in the Punjabi industry, but she declined them as she doesn't have the patience required for this profession. If she wants to act, I would tell her to take a cue from my experience in the industry. I would support her," he signed off.


Image Source: instagram/miss.rady