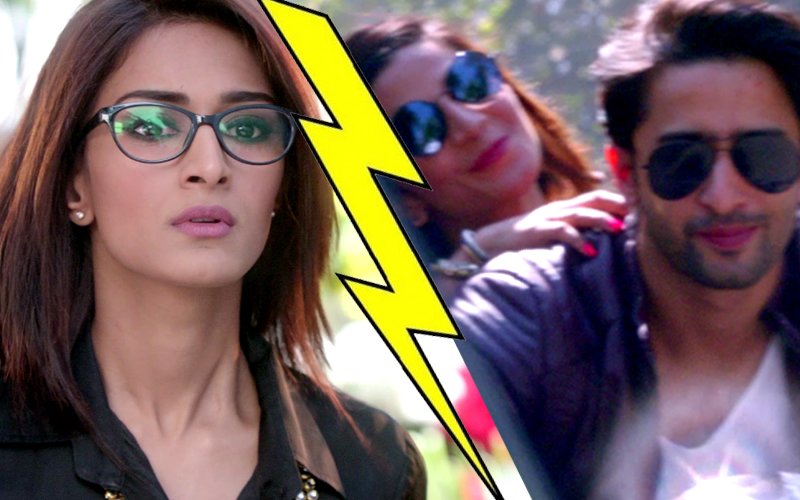 Your browser does not support the video tag.
This is a big news which you can't miss. There's a crack between Erica Fernandes and Shaheer Sheikh of Kuch Rang Pyar Ke Aise Bhi are no longer together. Relax guys! Their show is taking a big leap – 7 years! And the track will show the much loved couple separated.

In a drastic turn of events, Erica, who plays Sonakshi Bose and Shaheer playing the role Dev Dixit, has filed for divorce. And now post 7 years, the two will be living a life of their own. While Sonakshi will be seen in the role of a successful business woman with cropped hair and stylish skirts, shirts and glasses, Dev on the other hand has turned into a flamboyant Casanova, sporting leather jackets and jeans with girls all around him. Shocking, isn't it?

And here's another twist. Well, the entire problem between Dev and Sonakshi raised when the family got to know about Sonakshi only has 7 per cent chance in getting pregnant. Dev's mother Ishwari sent the couple on their honeymoon so that Sonakshi conceive! Imagine! And after so much drama, Sonakshi finally is pregnant and she is shown with a baby girl in the promo. Seems, the Dixit family missed their chance of having an heir as Sonakshi has left the family.

We hope the new avatar of this popular couple and the new twists will have viewers hooked on to the show.

And of course, we hope that the TRPs of this show step up. For isn't that one of the main reasons of the Fast Forward?