Erica Fernandes & Shaheer Sheikh Back In Each Other's Arms.. Wedding Bells? Live-In?
Differences ironed out, issues sorted, love is in the air again- and how. Read the details of Indian television's most torrid romance here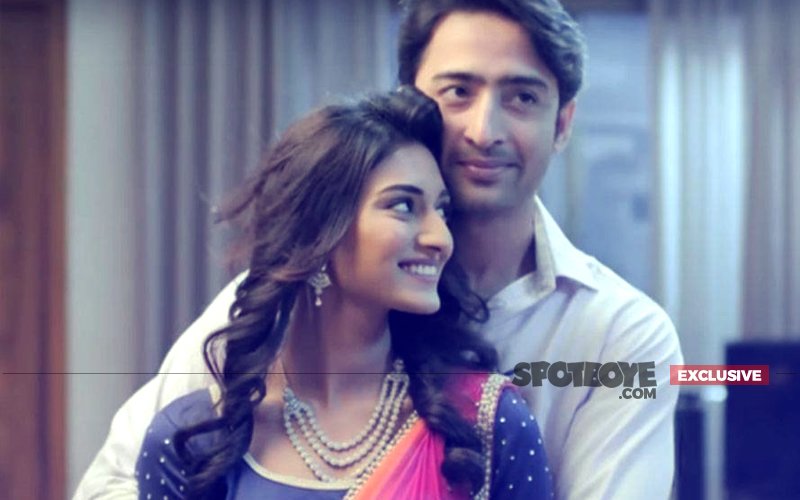 Erica Fernandes and Shaheer Sheikh are no more going to be 'on and off'. The two sat down recently and decided that they need to behave like mature people and come out in the open that they love each other. Now whether they admit this in the media or not, the fact is that they are now very comfortable about their affinity for each other in front of every person on the sets of their show Kuch Rang Pyar Ke Aise Bhi.

A source says, "Erica and Shaheer decided that they can't live with and without each other. Better, they live WITH each other."

Rumour has it that Shaheer was with Erica in Dubai too, where she recently travelled for some personal work.


Confirming this, the source adds "Shaheer did not report for the shoot on the day that Erica landed in Dubai."
Frankly, everyone on the sets of Kuch Rang Pyar Ke Aise Bhi is heaving a sigh of relief. The on-and-off friction between Shaheer and Erica (Dev Dixit and Sonakshi Bose) had driven their colleagues up the wall. "It's not easy to shoot with these two," a source from the show had told us,adding, "They are very good with each one moment, they fight the next moment. Every day their equation with respect to each other changes. They have been having a very rocky relationship since the longest time but now it's telling on our nerves. Nobody likes so much of inconsistency and unpredictability."
Recently, Erica and Shaheer grabbed headlines when Shaheer shooed the media away from the set when a scene required Erica to fall on top of him.
Later, Shaheer surprisingly victimised a TV journalist for leaking the news to SpotboyE.com.
Anyway, all's well that ends well. Erica and Shaheer are firmly back as lovers. Let's see what's next in store on the Erica-Shaheer love story. Wedding bells or a live-in?
We wouldn't be surprised if the makers of Kuch Rang Pyar Ke Aise Bhi are planning to incorporate some nice, romantic scenes in the show in the coming days. No prizes for guessing that they sweet-and-sour relationship must have compelled to not think about Erica and Shaheer getting up-close and personal on screen.

Thumbnail Image Source: tvupdates