FACT CHECK! Krushna Abhishek's sister Arti Singh Gets SECRETLY MARRIED To Rajiv Adatia? Here's The SHOCKING Truth Behind The Wedding Video-DETAILS INSIDE
Arti Singh and Rajiv Adatia collaborated for a photo shoot and they recreated the Tanu Weds Manu poster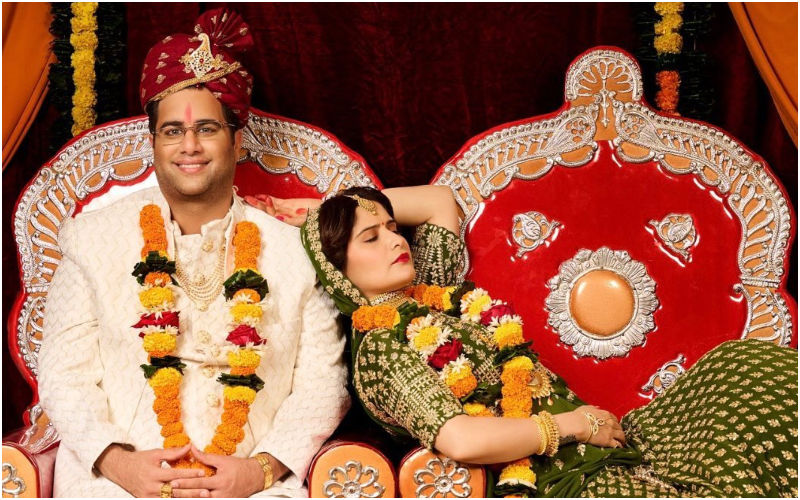 Krushna Abhishek's sister Arti Singh Sharma has apparently surprised netizens as she shared a video which appears to be from her marriage. Fans were left shell-shocked with one of Arti's Instagram posts which featured her dressed up as a bride sitting on a wedding chair, with her groom, Rajiv Adatia took the internet by storm.

But, sadly there's an alternate reality to the same.
To everyone's surprise, Arti and Rajiv collaborated for a photo shoot and they recreated the Tanu Weds Manu poster. The former even danced to Ghani Bawri song while Rajib played along. Even Rajiv shared the video as the caption read: "ANU WEDS MANU 2.0! @artisingh5 for the Glam on Calender 2023."
Well, considering the fans' reaction, Arti and Rajiv make for an adorable couple and they should actually plan on getting married.
Shortly after Rajiv shared the video, the post sparked shock-filled comments. While Arti called their video as, "Madness to another level."
In 2021, Arti spoke about his brother Krushna Abhishek's feud with uncle Govinda in a conversation with DNA. "You will never get another family. I really feel that since he (Krushna) is younger... he should seek his (Govinda) forgiveness. And being an elder, he (Govinda) should forgive him." Singh further added, "Family is a God's gift...we get chosen to become a family by God's grace. Parivar saath mein ho toh wohi aacha hai (It is better that family should stick together)."
In the same conversation, Arti declared that her brother Krushna is the biggest support in her life.
Image Source: Instagram