Farnaz Shetty On Actors Commiting Suicide: 'I Don't Agree That Celebrities Are Easy Targets Of Depression'- EXCLUSIVE
Farnaz Shetty speaks about the importance of mental health and also how actors are not an easy target of depression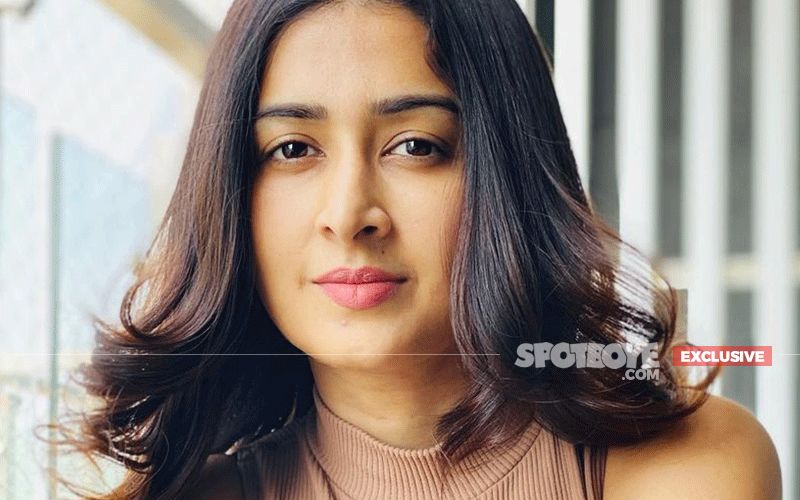 Popular actress Farnaz Shetty, who has done shows like Veera, Kahaan Hum Kahaan Tum and awaiting release of her Tamil film Rose Garden, has studied Psychology in her graduation and feels people overlook mental happiness a lot.
So what should one do to achieve peace of mind. "In today's fast world we are busy working for money. They often neglect what's going on within themselves. All the big health issues come from your mind. So it's important to know your likes and dislikes and be with people who know you. People who show love to you, be with them. Basically be happy."

On the topic of celebrities going into depression, Farnaz has a different point of view.
"I don't agree that celebrities are easy targets of mental depression. Depression can happen to anyone. A public personality's life is open for all so people get to know things easily. And also most of the actors leave their family and come to fulfil their dreams so at times they are lonely. They don't have their loved ones with whom they can share things. Despite the good physical conditions they live in, celebs do suffer from depression." Farnaz also shares three remedies for depression.
"Three tips for mental well-being would be - there should be one person in your life with whom you feel loved and do not feel left out. With whom you can share everything. It could be your parents, your best friend or your life partner. Second thing - understand yourself, it's a long process. Try to write about yourself. I acknowledge my liking and disliking and keep a note and don't let that happen again. And lastly keep yourself physically busy."
In the last few years unfortunately the showbiz world has seen many untimely deaths either by depression or for some other issues. Farnaz feels very bad when she get to hear all this as she adds, "I get very upset when I get to hear suicide cases. People are so helpless that they take the extreme step. A helping hand, love and proper guidance could have saved their life. Do not allow someone to give you stress, there was a time when I used to allow but not anymore. There is only one life: be a fighter to your problems. You are the master of your own mind. Have a command on it. Don't let it over power you through your temporary emotions."
Image source: Instagram/farnazshetty