FIR Lodged Against Sugandha Mishra For Violating COVID-19 Rules; Over 100 Guests Were Allegedly Present At Her Wedding With Sanket Bhosale- REPORTS
Sugandha Mishra tied the knot with Sanket Bhosale a few days ago. Now, as per reports, an FIR has been lodged against her for flouting COVID-19 protocols at the wedding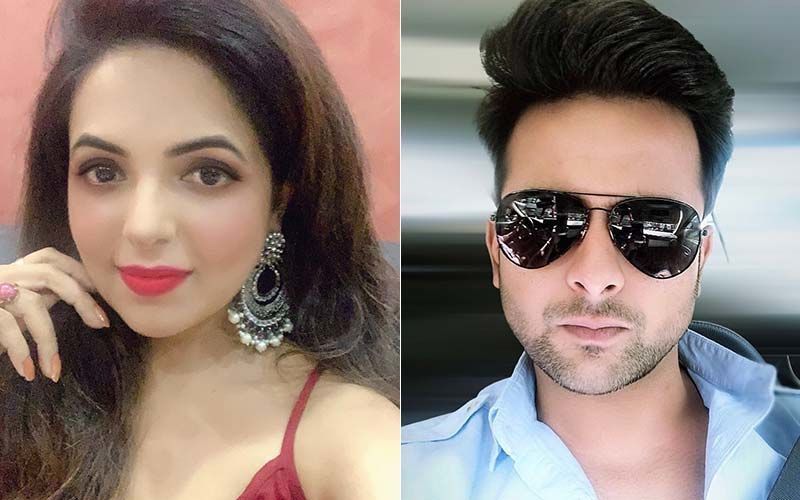 Sugandha Mishra, who tied the knot with Sanket Bhosale a few days ago, has now landed in a controversy. According to a report in Dainik Bhaskar, an FIR has been lodged against Sugandha in Phagwara on Thursday for allegedly flouting COVID-19 protocols. It is being alleged that more number of guests were allowed at the wedding than the prescribed limit. As per the report, the police noticed this after a video from Sugandha and Sanket Bhosale's wedding went viral on social media. Apart from Sugandha, a case has also reportedly been filed against the management of the hotel.
Sugandha Mishra married Sanket Bhosale on 26th April at the Cabbana resort in Phagwara. The report in
Dainik Bhaskar
mentions that the guests from the groom's side had arrived at the venue one day before the wedding, and had been quarantined for 24 hours. Earlier, Sugandha and Sanket's wedding was supposed to be held in December, however, it had to be pushed due to the pandemic. Her mother had reportedly said that the wedding will be a private affair, and that only close family members and friends would be present at the wedding.
However, Dainik Bhasker reports that as per the FIR, more than 100 guests were present at the wedding venue, while the prescribed limit of guests at weddings was just 40. Dainik Bhasker quoted ASI Raghuveer saying that Sugandha Mishra, the groom's side, as well as the hotel managers have been booked for gathering a crowd at the wedding ceremony at Cabana Club on GT Road. However, there have been no arrests.
Image Source: Instagram/Sanket Bhosale/Sugandha Mishra