Ghum Hai Kisikey Pyaar Meiin SPOILER ALERT: Sai Comforts Satya After He Wakes Up From A Nightmare; Former To Keep A Vatsavitri Fast For Her Husband
The upcoming episodes of Ghum Hai Kisikey Pyaar Meiin will focus the budding relationship between Satya and Sai, which makes Virat very uncomfortable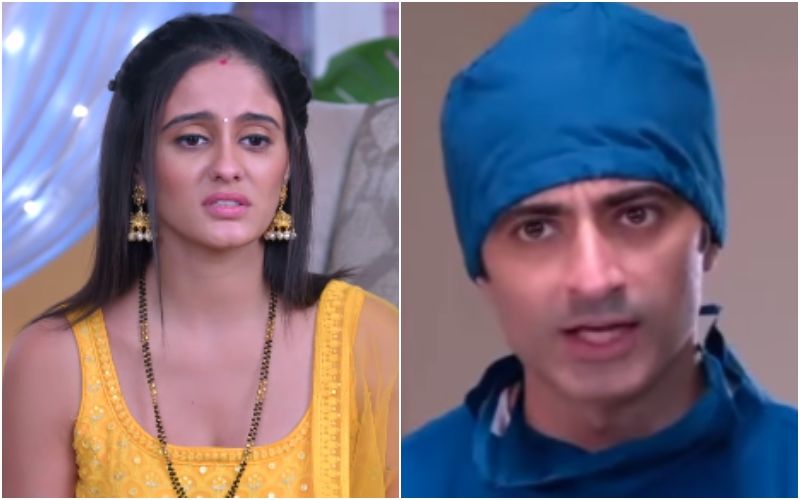 One of the most popular shows on Star Plus, Ghum Hai Kisikey Pyaar Meiin, has been leading the headlines for quite some time now for its ongoing plot. Starring Neil Bhatt, Harshad Arora and Ayesha Singh in the roles of Virat, Satya and Sai, the show enjoys a huge fan base that often takes to social media to discuss the ongoing story line. With Aishwarya Sharma's Pakhi's exit from the show, the makers are trying to keep the audiences engaged with the new plotline.
The upcoming episodes will be focused on the budding romance between Satya and Sai. At the Adhikari's house, it will be seen that Amba will encourage Sai to keep a Vatsavitri fast for Satya. She will agree to do it by thinking of it as a wife's duty towards her husband after marriage. On the other hand, Satya who has realised he loves Sai, will try to tell her about his feelings. His romantic gestures towards her will leave Sai feeling uncomfortable.
ALSO READ: Ghum Hai Kisikey Pyaar Meiin SPOILER: Satya Gets Upset As Sai Puts Her Life In Danger; Virat Supports Her
It will also be seen that a distressed Satya will wake up from his nightmare, concerned for Sai's well-being. Being the caring wife that she is, Sai will comfort him and offer him a glass of water to soothe his chaotic mind. It will be interesting to see how the future episodes of Ghum Hai Kisikey Pyaar Meiin pan out with Satya and Sai getting closer to each other day by day.