Ghum Hai Kisikey Pyaar Meiin SPOILER ALERT: Satya To Reunite Sai And Virat After She Brings His Family Together
In the upcoming episodes of Ghum Hai Kisikey Pyaar Meiin Sai and Virat will see getting together to reunite Satya's parents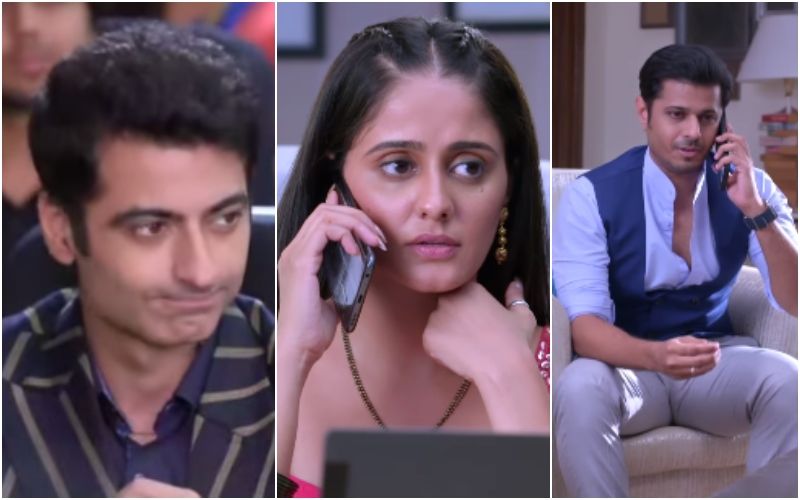 Over the past few months, Ghum Hai Kisikey Pyaar Meiin has become one of the most discussed Indian television serials on social media. Starring Neil Bhatt, Harshad Arora and Ayesha Singh in the roles of Virat Chavan, Satya Adhikari and Sai Joshi, the show enjoys a huge fan base. After having a successful run on television with the original cast for over two years, the makers are all set to introduce a generational leap on the show which has left the fans wondering how the show will introduce the leap.
Well, in the previous episodes it was seen that Amba reveals to Sai that her Bijukaka is Satya's father. She gets emotional as she talks about the past. It will be seen how she will take Virat's help to reunite Satya's family with Vijendra. The ex-couple will start an investigation on Vijendra. They will find out that he wrote a letter to Amba, where he explains to her that he was ready to come to the mandap but was suddenly attacked by goons. It will be revealed that he was in a coma for over nine months after the attack. He tried to find her after he recovered, but he failed.
ALSO READ: WHAT! Ghum Hai Kisikey Pyaar Meiin Actors Ayesha Singh-Aishwarya Sharma UNFOLLOW Each Other On Instagram?
Talking about the ending of the current storyline, it will be shown that Sai and Virat will die during a mission and their last episode will be aired on June 9. The show will then focus on the lives of Vinayak and Savi. While there were many reports suggesting that the makers decide to take the generational leap because the leads were asking for a hike on their remunerations, makers had issued a statement stating that the original plot of Ghum Hai Kisikey Pyaar Meiin was adapted by the Bengali show Kusum Dola. Since the story has been exhausted, they want to focus on the new generation and a new plot line.
Image Source: Instagram