Ghum Hai Kisikey Pyaar Meiin SPOILER ALERT: Sayi Urges Virat And Pakhi To Reveal Their Relationship To Their Family Members
The next episode of Ghum Hai Kisikey Pyaar Meiin will also see Sayi leaving the house in anger after Pakhi and Virat refuse to speak up about their relationship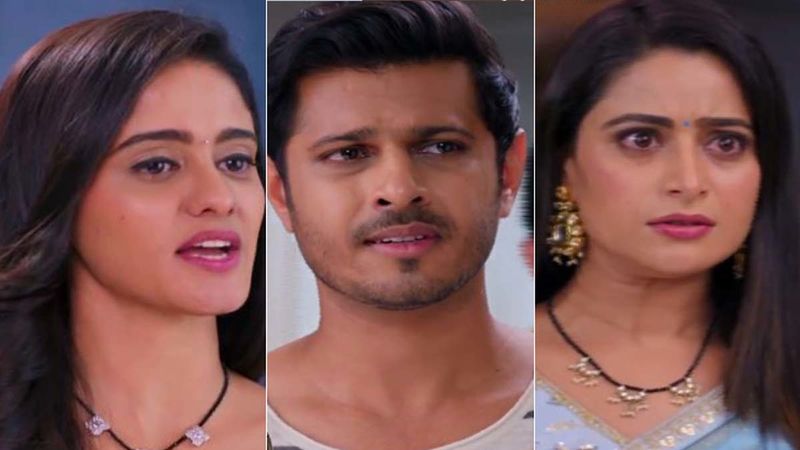 Daily soap Ghum Hai Kisikey Pyaar Meiin has been in the top 5 spots on the TRP charts for a long time now. It has managed to keep the audience glued to their TV screen. Warning! audiences planning to watch the upcoming episode have spoilers ahead post this! Sayi (Ayesha Singh) is shown listening to Pakhi (Aishwarya Sharma) and Virat's (Neil Bhatt) conversation, followed by Pakhi being upset that Sayi has been speaking ill about her to Devyani (Mitaali Nag). Also adding fuel to the fire is Neil defending Sayi. She is also shown asking Neil about his past with Sayi, now Sayi happens to hear this. Later the things between Virat and Sayi go for a toss.
In the latest episode, the audience saw Sayi quizzing Virat and Pakhi asking them to speak out the truth, but they chose to remain tight lipped about it. Thus, leading to Sayi leaving the house in anger, Virat and Ashwini are worried as Sayi doesn't return home. Sayi comes to Devyani's home and while Pulkit asks her to inform Virat about it, she bluntly refuses. Later on, Pulkit informing Virat about her whereabouts leaves Virat fuming with anger. Virat lashes out at her for treating Chavan residence as a hotel for checking in and out as per her mood swings.
Virat warns Sayi about her troublesome behaviour, which has been leading to tension for the family members.
Image Source: Instagram/Starplus/screenshot